Open Events
Our next Open Evening is Thursday 30 June from 6-8pm. This is an opportunity for you to walk around our school site and explore at your leisure!
Each department will be in their faculty areas with interactive activities for prospective students (which often include some edible treats!) and staff on standby to answer any questions you may have. We will also have musical performances from our talented students, the school canteen is open to try out some samples and we have an area set up to provide you with all the information you need to know about student welfare, transport, SEN, school uniform and much more.
Our prefects will be around the site to help you find your way around, answer questions and help you in any way you need.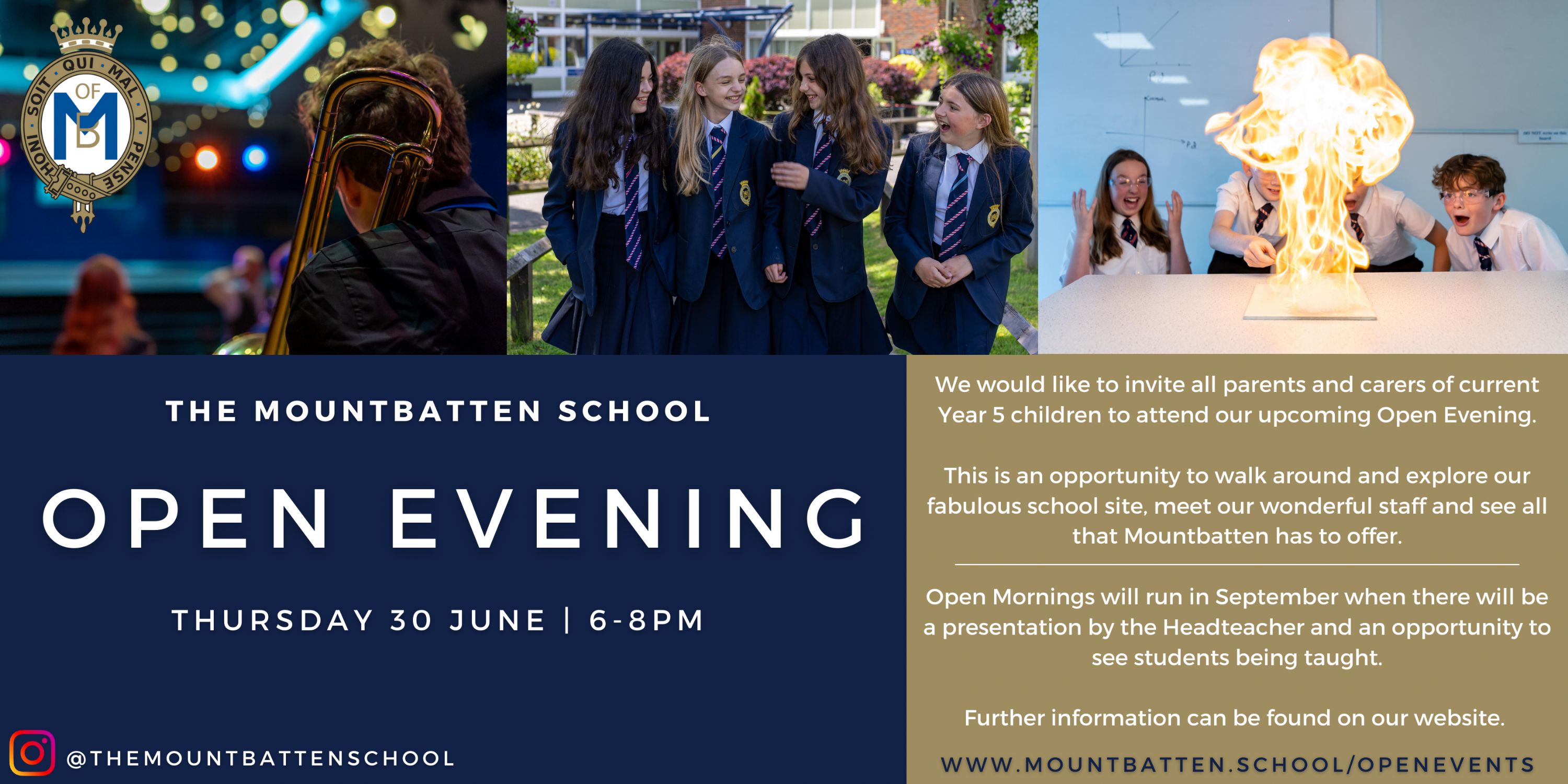 In September, we have Open Morning events for each catchment school (and an out of catchment day) where you have an opportunity to hear a presentation from the Headteacher and tour around the school while lessons are underway so you can see what a normal school day looks like at Mountbatten.
More information about these Open Mornings will be posted here later in the year.