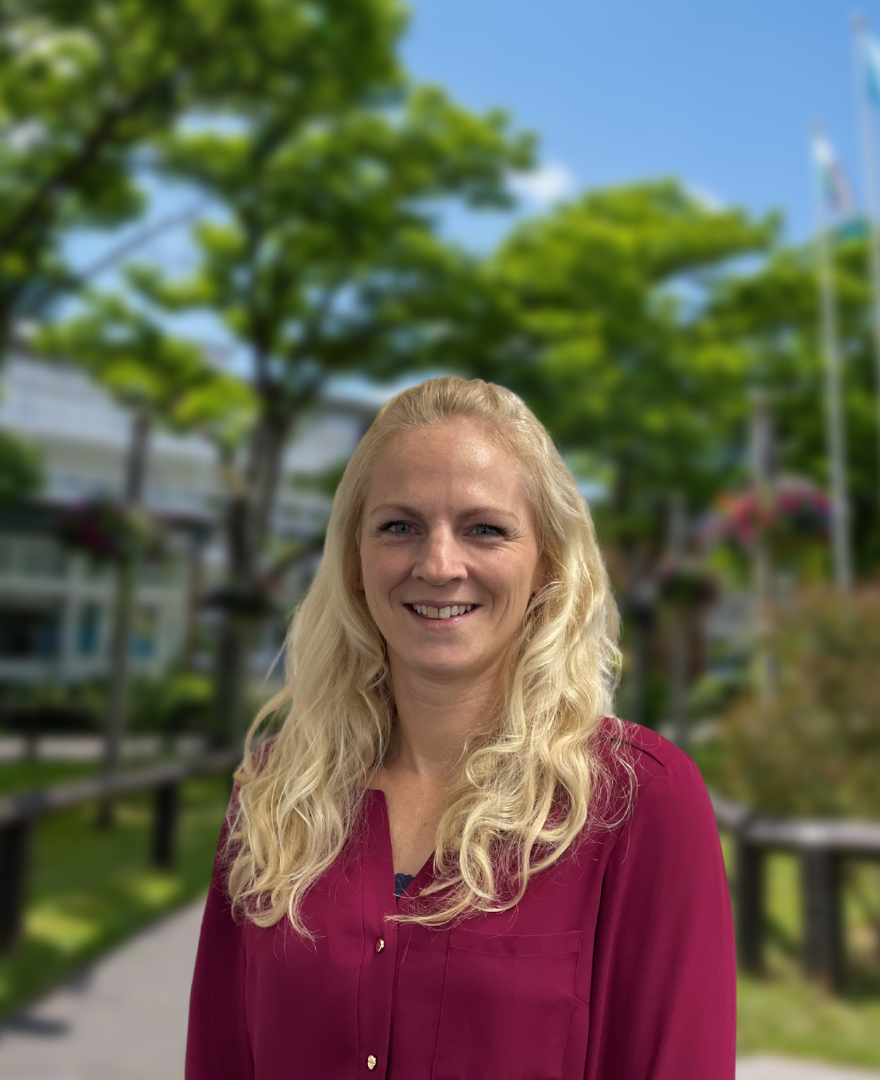 Welcome back! Thank you for your adaptability over the past few couple of days and for helping your child to continue with their learning via Google Classroom. A special welcome back to students who have been travelling off to The Gambia and Loire Valley and have returned with memories that will last a lifetime! It was lovely to see students eagerly back on site this morning! As we approach the crisp, darker mornings and evenings, can we kindly remind all our students to ensure they wear a coat that is warm and waterproof.
There are so many exciting opportunities for students to participate beyond the classroom at our school, from weekly break time and after-school clubs ranging from debate to dance; to the vast array of day trips and residentials, UK-based and overseas. Participating in extracurricular activities fosters social skills, time management, leadership and many more of our 3D curriculum characteristics whilst providing a sense of belonging and opportunity for skill growth and development. Please encourage your child to take advantage of as much as they can from our range of opportunities.
Click here to see what's on next week:
Does your child suffer with sleep issues?
In partnership with Furniture Village, The Sleep Charity has launched a brand new National Sleep Helpline to ensure that everyone has access to high quality, evidence-based advice.
The National Sleep Helpline can be reached on 03303 530541.
For more information, please see details in the flyer below.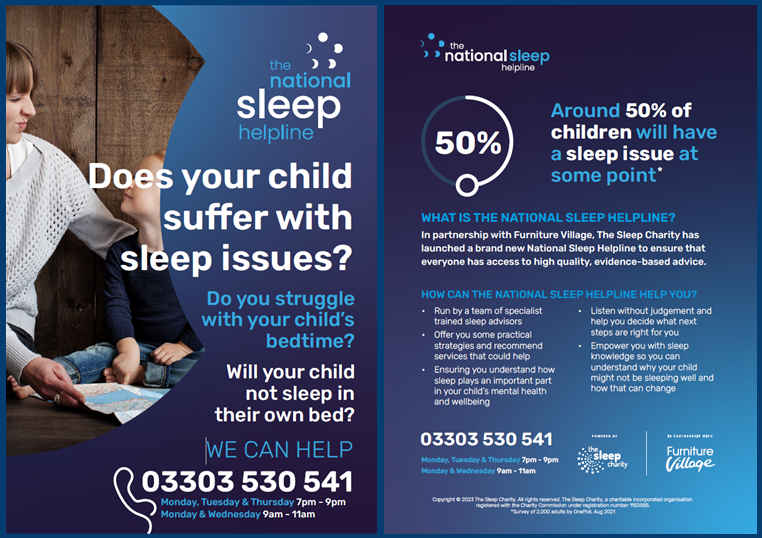 Does your child play sport at a high level outside of school?
The PE faculty would like to find out about any students that are competing in a sport at a high level outside of school. The aim is for us to look at how we can support them in school and celebrate their achievements. If your child is competing at County, National or International level in any sport, we would be grateful if you could complete the quick survey below.
Club Links and Further/Higher Education Evening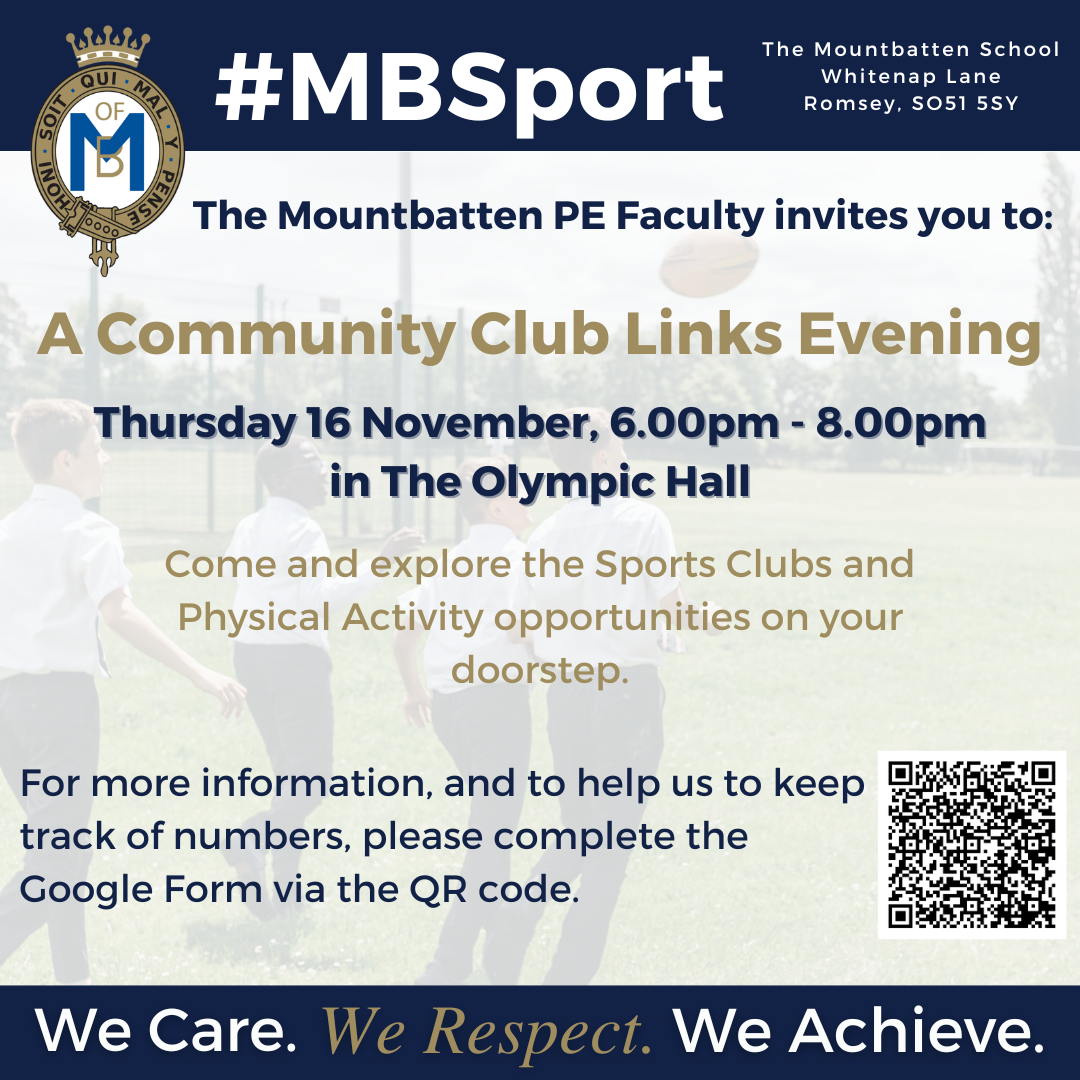 Last week we sent parents/carers a letter informing them of our Community Club Links Evening.
This is a fantastic opportunity for students to come and explore Sports Clubs and Physical Activity on their doorstep and to gather information from community club representatives.
For more information, please click below to view the letter. To sign up, either select the link in the letter, or scan the QR Code in the flyer.
We are delighted to also be able to invite our local primary school teachers, students and their families to the event. If this is relevant to you, then please complete our Primary School Club Links Google Form.
SLQ STEM Leadership Qualification
The students below have completed their Level 2 SLQ STEM Leadership qualification. We are proud to celebrate the remarkable achievements of our students who have consistently gone above and beyond in supporting STEM education and outreach activities.
As part of this qualification, our students have actively engaged with younger students, enthusiastically contributing to the success of various STEM clubs and primary outreach workshops. Their dedication and commitment have not only been inspiring but have also garnered high praise from parents and colleagues in our local schools.
Congratulations to Elliot O 8CBN who achieved his bronze CREST award.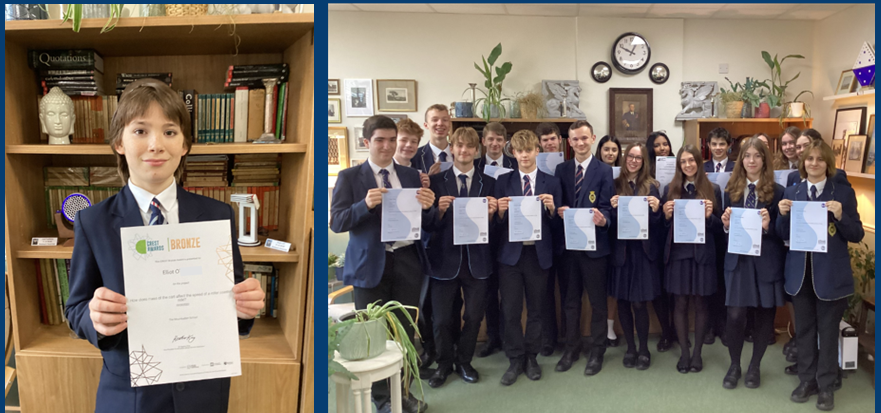 A huge well done to Mrs Brooks and Mrs Lane...
Congratulations to Mrs Brooks and Mrs Lane who took part in Abingdon Marathon on Sunday 22 October and both achieved Personal Bests.
Mrs Brooks: 3:45.42
Mrs Lane: 3:53.05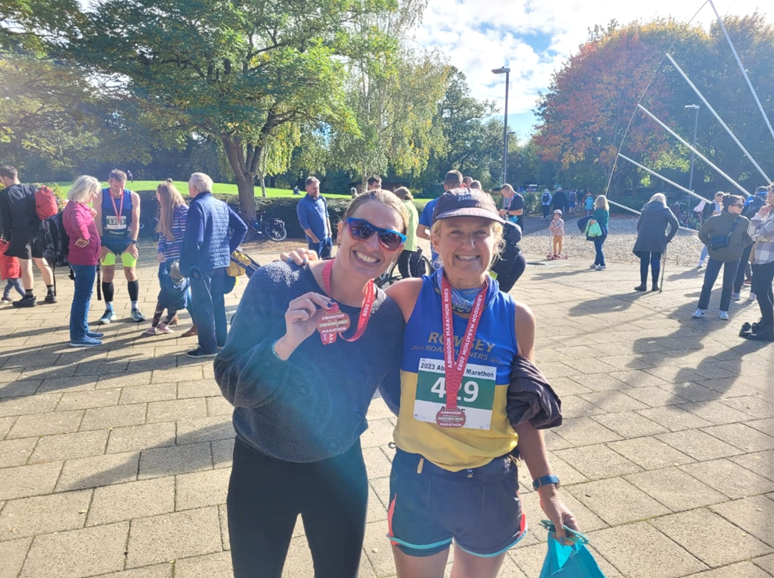 Equipment Shop Price List
Business prefects and students are running an equipment shop on Tuesday in IT3 at Morning Break. All students are welcome!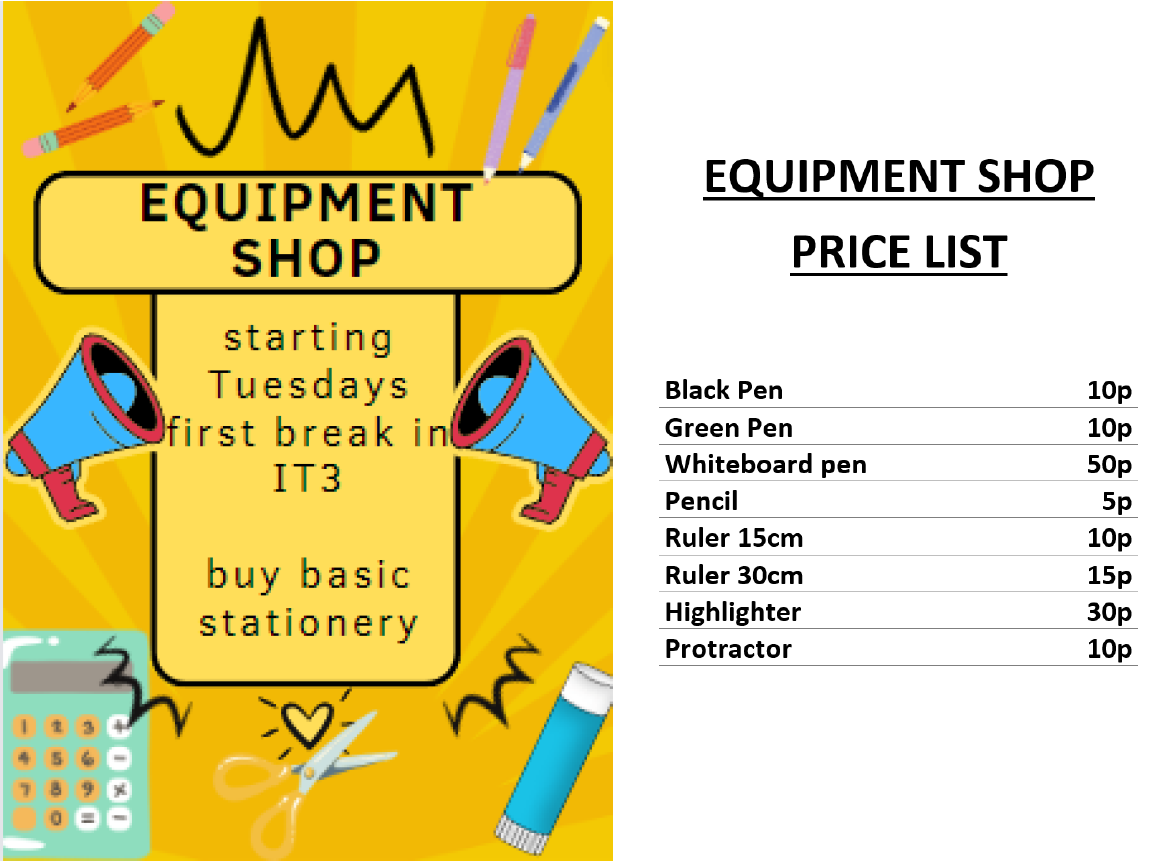 07 Sep 2023

Actual Salary Details: Grade B £16,249 - £16,478/Grade C £16,519 - £17,252 (depending on experience) 30.83 hours per week, Monday to Friday 8.25 am to 3.15 pm – 39 weeks per annum
Maths Department
UK Maths Trust Senior Maths Challenge 2023
Click the drop-down menus below to find out more about different careers opportunities coming up for our students.
Years 7 - 11 Green Careers Week
Year 11: Unlock Your Future With An Amazon Apprenticeship
Year 11 Insight into Goldman Sachs
Upcoming College Open Events
RSHE (Relationships, Sex, & Health Education) is delivered by form tutors to their tutees, once a week. Tutors deliver discussion-based lessons which allow our students to explore a range of topics to effectively prepare our young people for success in the modern world with the knowledge, understanding and desire to keep themselves safe, happy, healthy, respectful and tolerant. Our aim is to empower them with the resilience and confidence to make a difference to their own and others' future.
Click on the tabs below to find out what each year group is up to!
Whole School
Year 7
Year 8
Year 9
Year 10
Year 11
Adult Spanish Basics Course
Looking for a new challenge? Why not learn Spanish? The world's second-most spoken language in a friendly, relaxed atmosphere! Starting Thursday 21 September - first session is free and full refund issued if you decide it is not for you. For more information and to book, click below.