Mountbatten Music Academy - Potential Sponsors
The Mountbatten Music Academy is looking for potential sponsors to help us move to the next level of this exciting initiative. We would like to invite parents and carers who have helpful contacts within their work and business networks to get in touch with the Music Department. In total, we are seeking £100K of sponsorship, which will most likely come from multiple sources, including local businesses and those with a keen interest to promote the academic success, social mobility and health and wellbeing of our young people and to benefit the wider community.
Autumn Concert and Upcoming Music Dates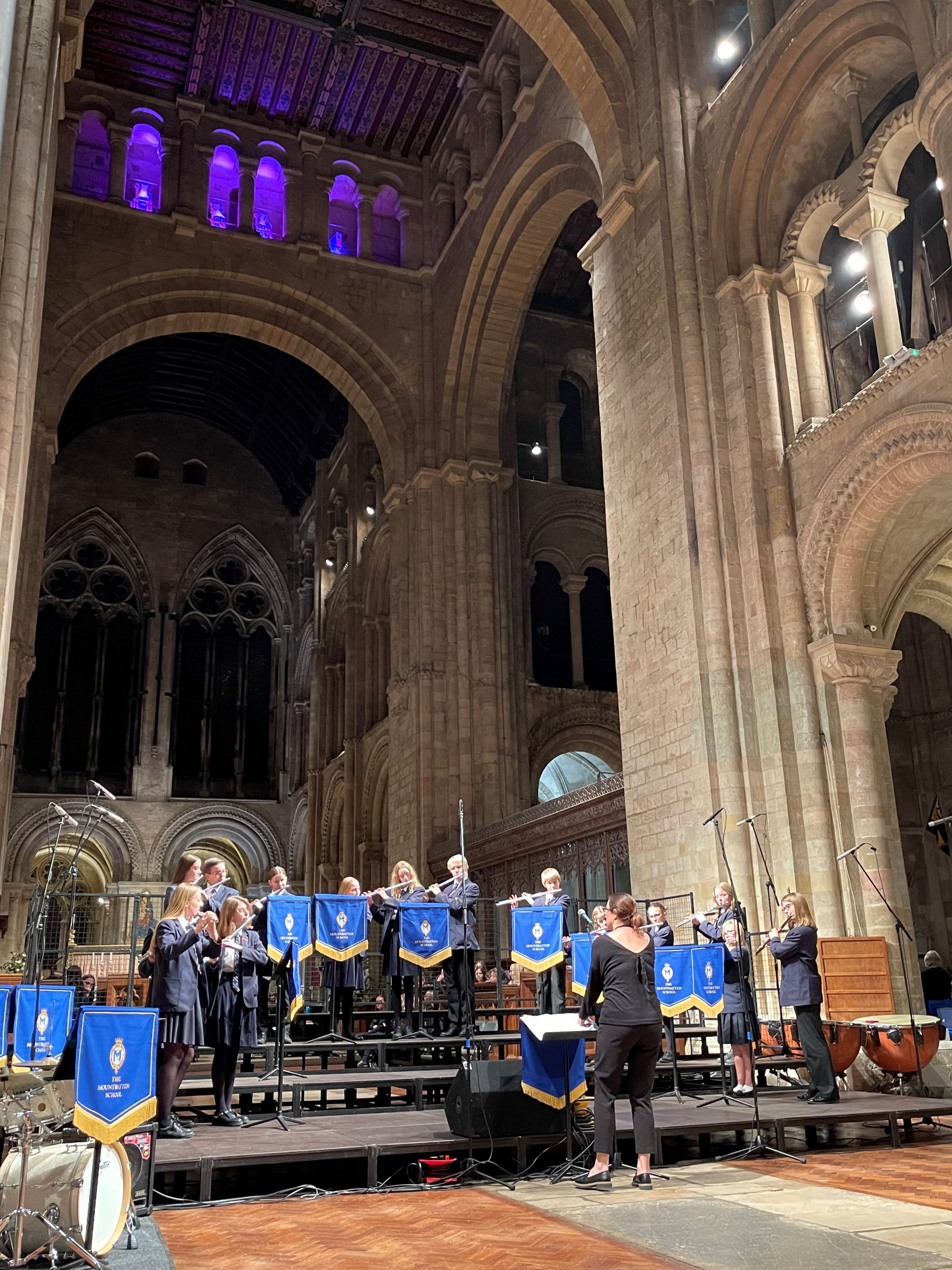 The Music staff would like to congratulate all the performers who took part in Tuesday's concert. It was a triumph and a superb achievement in such a short period of time since the start of term. You can watch it back via the button below.

We look forward to our forthcoming events:
Wednesday 16 November
Mountbatten Big Band performance at the Royal Albert Hall in the Music For Youth Schools Prom
Saturday 26 November
Mountbatten Wind Band playing for the "Switch-on" of the Christmas lights, Romsey town centre.
Friday 9 December
Mountbatten Wind Band. Playing for "Late Night Shopping", Romsey town centre.
Chamber Choir & Community Choir performance at Thornden Hall.
Tuesday 13 December
Annual Carol Service, Romsey Abbey.