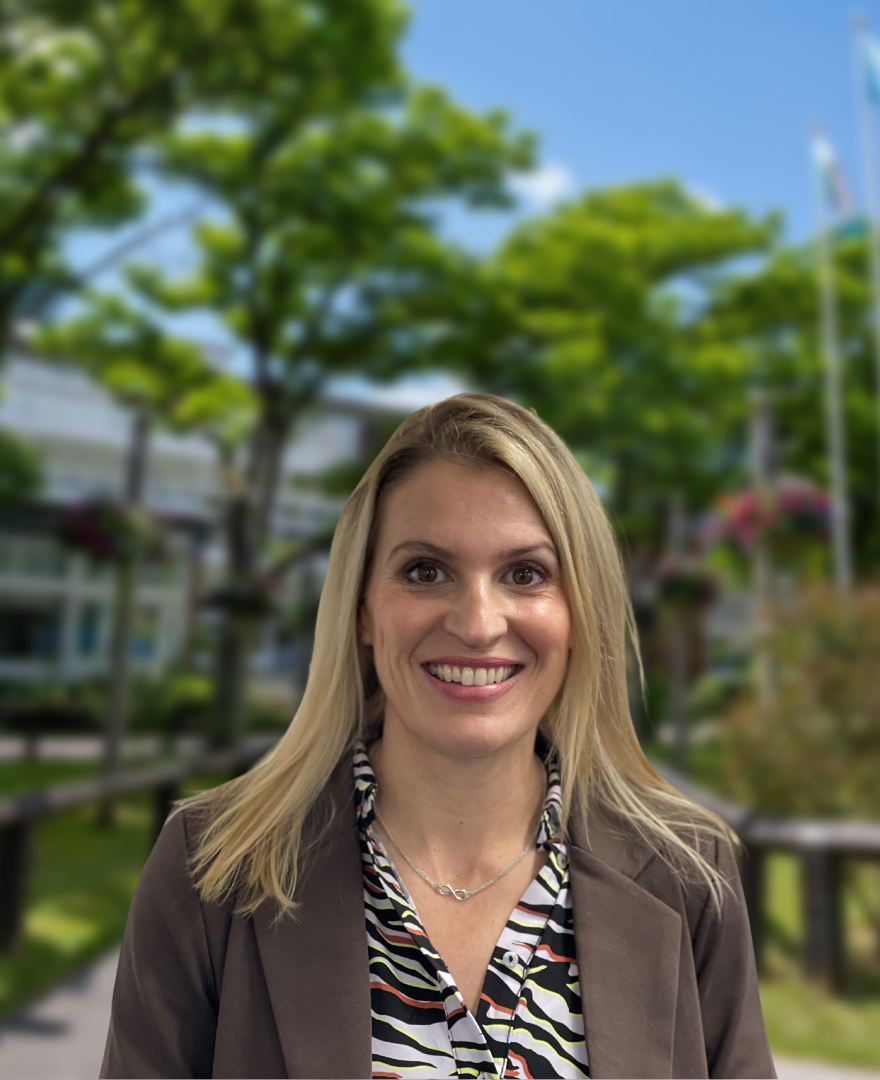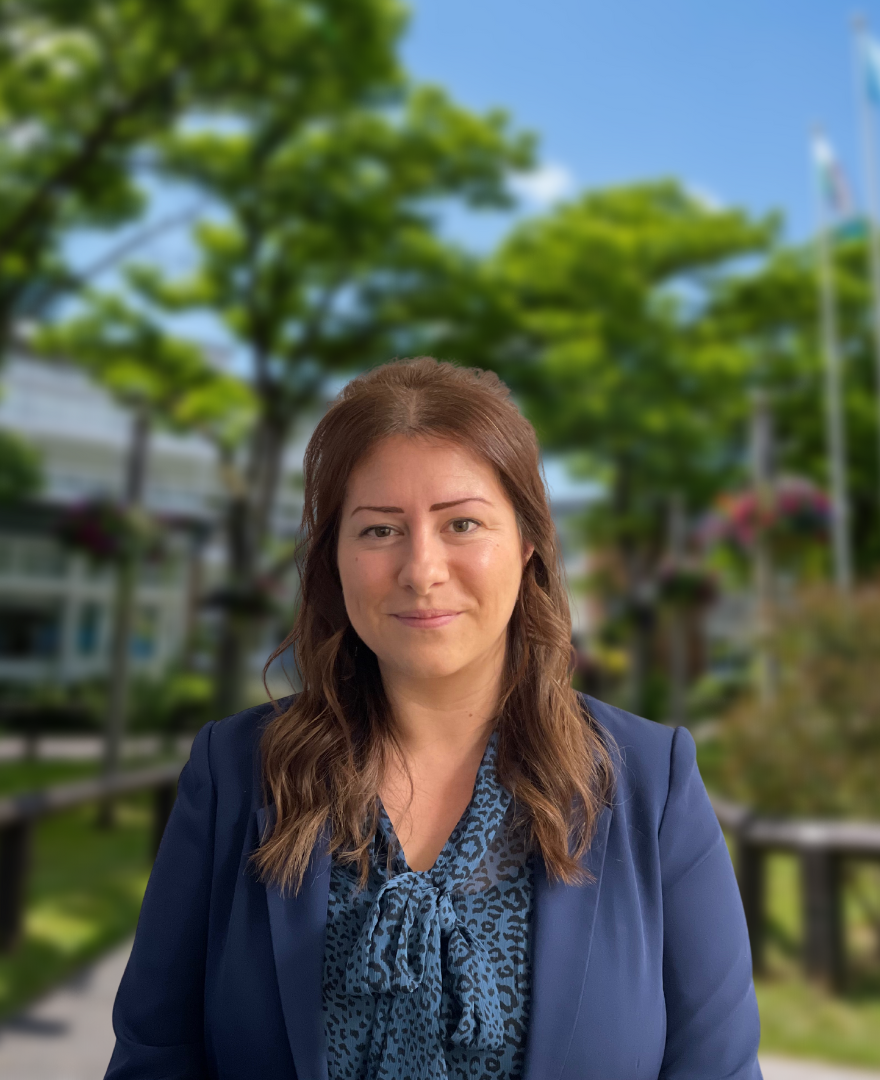 This week, as Directors of Learning, we have had the pleasure of presenting assemblies on study skills to students. We talked about the importance of good study habits and what that looks like as well as the neuroscience behind it. We explored how our memory works and what strategies we can use to ensure information sticks!
The Forgetting Curve highlights how quickly we can all let things go which is why mindmaps and flashcards are excellent strategies to support our long term memory. To help students remember the assembly do have a chat about it around the dinner table.
With all year groups we talked about how homework is not done to students but instead for students, to help them become independent learners (an important 3D Curriculum characteristic). We have shared our top tips for homework with you to help support your child's learning at home.
Top Tips
Be organised - check Google Classroom daily and see what's coming up.
Ask questions - speak with your teacher about anything they don't understand.
Be prepared - have everything you need, e.g. textbooks, art materials, website logins etc..
Quiet space - phones away, TV off, work at a table and with natural light (As much as possible in the winter!).
Click here to see what's on next week:
The first of our 'Mountbatten Miniseries' is now available on our website. This week, Lorraine Lee BSc (Dipl. Child Psychology and Positive Parenting Practitioner), explores what bullying is and what it can look like in secondary school. It also explains the difference between age appropriate (but undesirable) behaviour as well as defiling different types of bullying.
These short clips are designed to support parents and carers navigate the tricky teenage years. Our Mountbatten Miniseries will be updated weekly on our website, you can find out more about the upcoming topics and Lorraine on the website.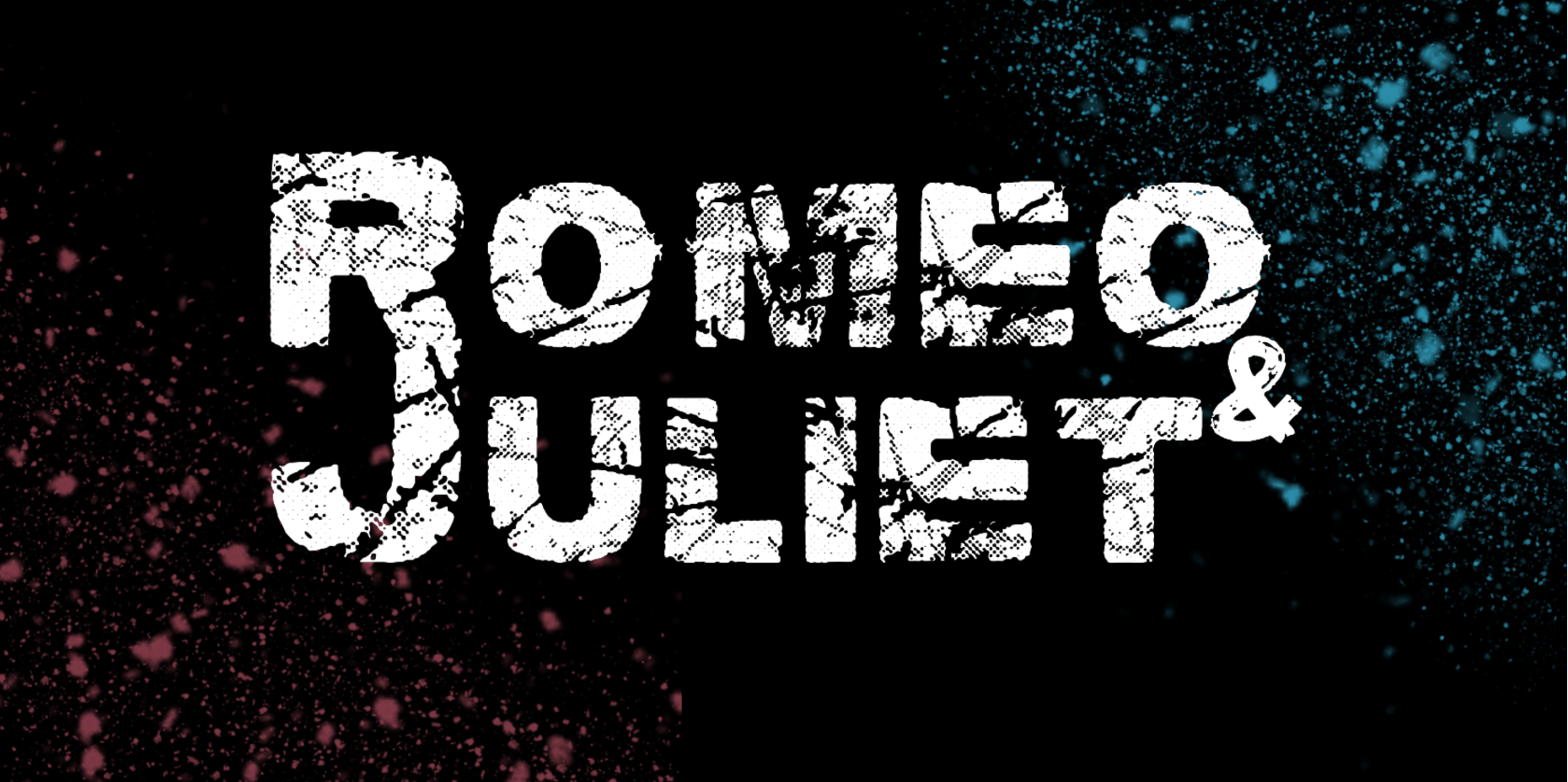 Romeo & Juliet Production
Our students and Drama staff have been working tirelessly to create an excellent production of Shakespeare's 'Romeo and Juliet' – they are almost stage ready, so it is time to get your tickets! Information about the performances, casts and tickets can be found in the letter below. You may also find the letter in the 'letters you may have missed' section at the bottom of this newsletter.
Music Tuition - Spring Term Payments
We would like to remind you that music tuition fees for the Spring Term 2023 are now due. Please check your Scopay account to check the amount owing and make immediate payment.
Fees for the Spring term are £95.00 with the exception of piano tuition which are £120.00 (if your child is eligible for pupil premium please be aware that Pupil Premium discounts have been applied to your account).
If you have any queries or wish to discuss payment options please contact The Finance Department.
| | |
| --- | --- |
| 04 Jan 2023 | 04 Jan 2023 |
The Library
Year 7 Reading Safari Stars
Music Department
Percussion Academy Drum Kit Exams
Science Department
Science Workshop at Wellow School
Click the drop-down menus below to find out more about different careers opportunities coming up for our students.
Interactive Careers Videos
Linking the Curriculum to Careers
Year 9 & 10 Students - Virtual Routes into STEM course
Year 11 Students: Cambridge University - Studying Veterinary Medicine
Sparsholt College Open Day - Football Academy
Year 11 College Application Deadlines
Top Tip
Whilst we are on the topic of reducing our carbon footprint through our food choices, we can also make small changes in the types of food we buy to prioritise fresh and local produce. By seeking out food that is locally grown, we can reduce our food miles (the distance which food travels) and lower our carbon footprint.

If you are unsure as to which foods are in season in the UK during a certain month, the National Trust has put together a useful guide. Don't forget to check out the Hampshire Farmer's Market website to see when they are in town!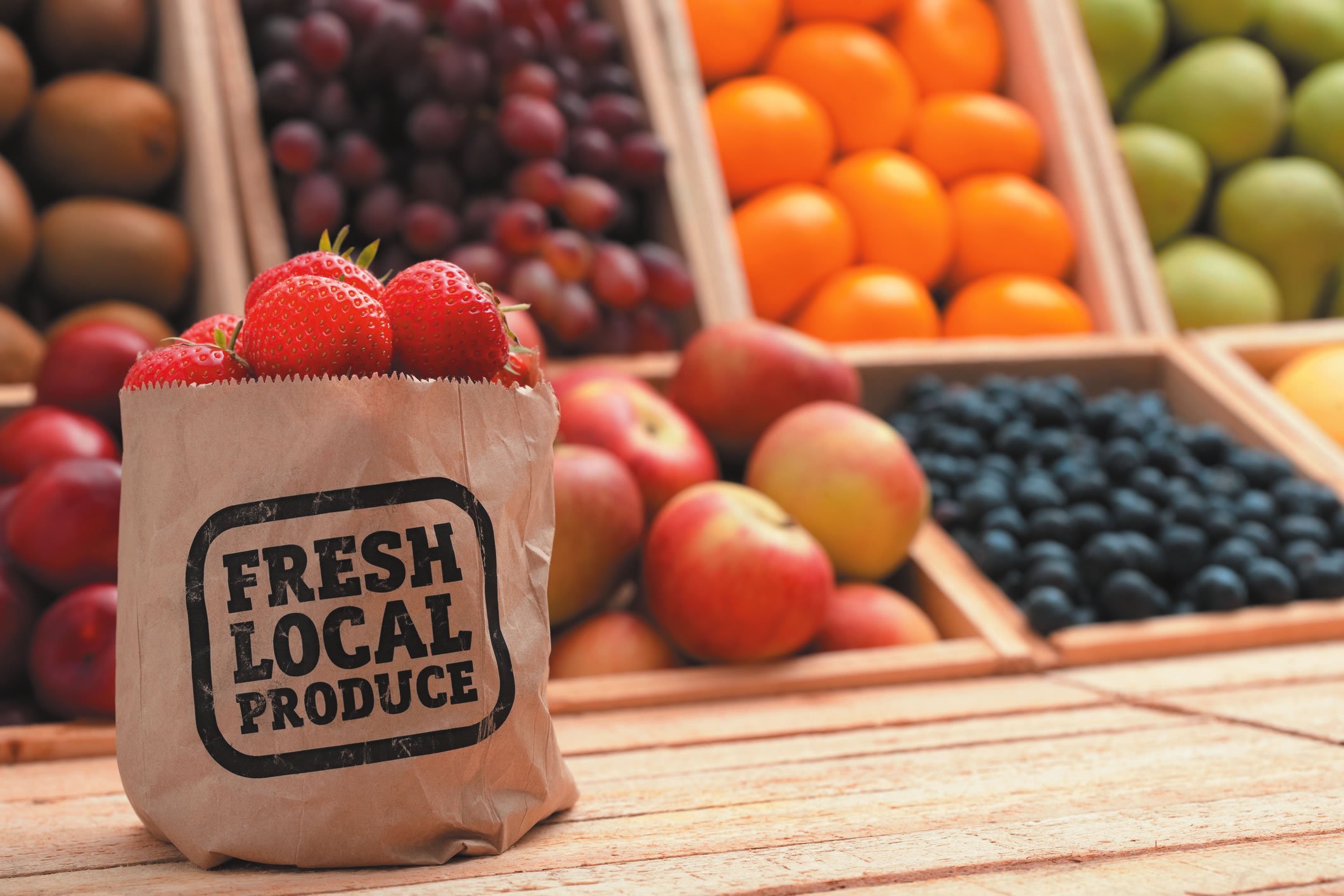 RSHE restarts for the Spring Term on Monday and tutors are looking forward to reconnecting with their tutees through the discussion based lessons.
Should your child wish to seek support in any of these topics or about anything else that is worrying them, please advise them to speak to their form tutor in the first instance or request some support from our Student Support team by completing the Student Support form on the student area of the school website.
We have also launched our message reporting system 'TooToot'.
Other local support can be found at Youth In Romsey and No Limits
Childline also offer a range of support and resources.
Part of the healthy living topics include discussing the need for good sleep habits. Support with teenage sleep can be found at Teen Sleep Hub which is part of The Sleep Charity.
Basketball & Badminton After School Clubs - Spring Term
Please follow the instructions below to sign your child up to Basketball and Badminton after school clubs.
Book on to Basketball & Badminton After School Clubs:
If you have any questions, please email Glenn Vincent.
Mountbatten Activity Camp, February Half-Term
Following the success of their Christmas Programme, Personal Best Education is running an activity camp during February Half-Term for children aged 6 - 12. For more information and to book, click the button below!
Pilates Club & Fitness Suite
Pilates
There are spaces available on Personal Best's Pilates classes every Wednesday during term time. Only £6.50 per session.
Fitness Suite
Personal Best's No-contract membership starts from as little as £14.95 a month. If you join before Friday 27 January, there is no joining fee.
N.B: Discount will be added when purchasing Pilates, due to being 2 weeks in to the class.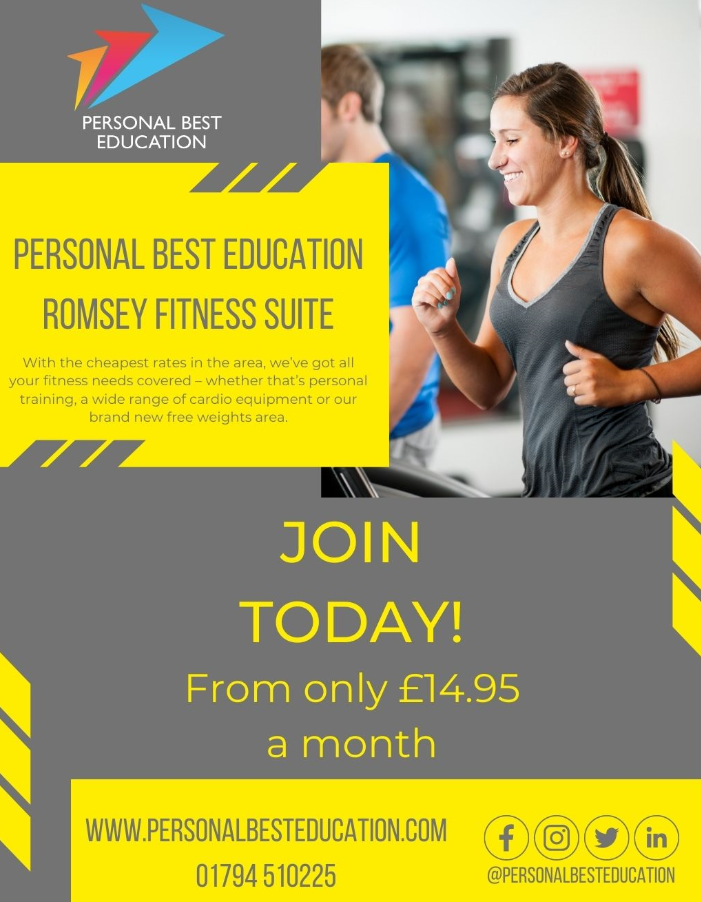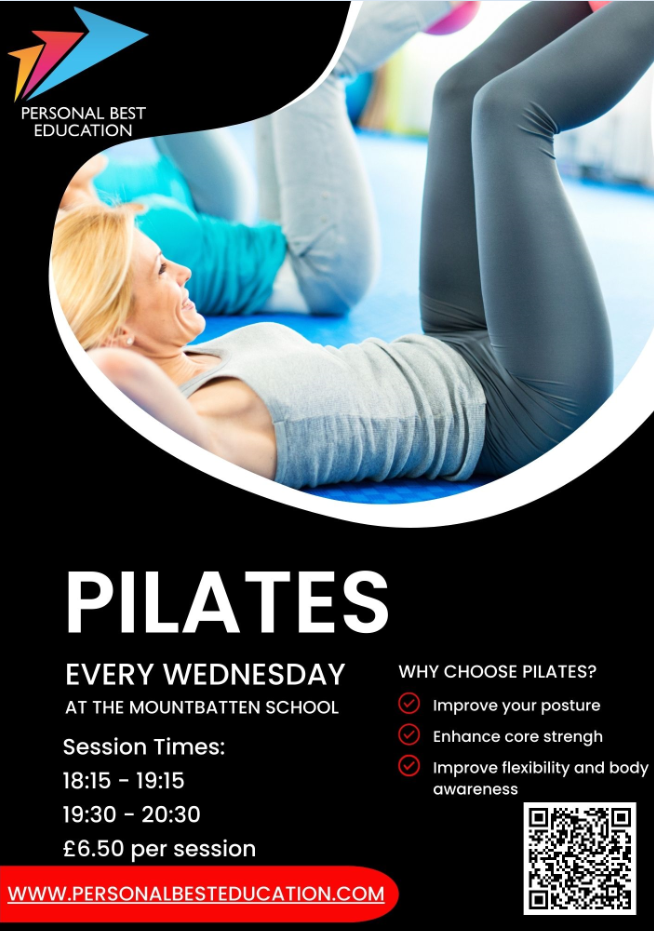 Whole School
Year 7
None
Year 8
None
Year 9
None
Year 10
None
Year 11
28 Nov 2022

In this episode, a group of students meet Mr Portas, our new Headteacher, and ask him questions about the things that matter to them. From what makes Mountbatten special through the controversial topic of pineapple on pizza!