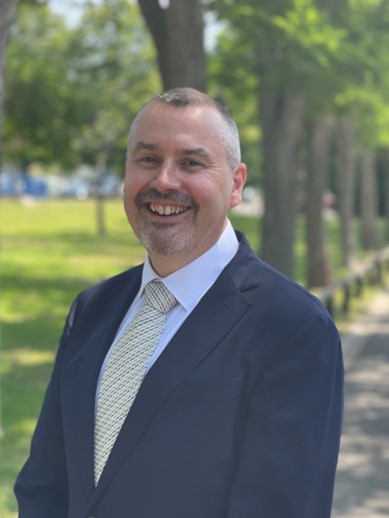 Isn't it wonderful, Spring is definitely in the air; it's light when I walk into school and the sun has almost finished setting as I walk home. The school grounds are starting to show the first signs of springtime and the birds are chirruping away as I write to you.
You can also tell it's Spring as you walk around the school; the Year 7 students are now growing into their blazers and some of the students have put on a growth spurt and are definitely growing out of their skirts and trousers. The February half term break is always a good time to see just how much your child has grown and to make sure that their uniform still fits them. I appreciate that finding the right skirt can be tricky. To make this easier, we have a full range of skirts in school all with different waist sizes and lengths so that you can find the right one that fits well and is on the knee.
As many of you know, we set up a uniform shop on site where we sell pre-loved school uniform (blazers for £5 and all other items at £1). It's clear to see that many of parents have taken sustainability to heart and when the shop first opened in the summer holidays, the stock sold out within an hour. If any of you have uniform items that your child has grown out of, we would be very grateful if you would kindly donate it to the uniform shop so that it gets a second lease of life. An act of kindness that benefits another family as well as the planet.
The highlight of this half term has been the production of Romeo and Juliet. It was truly heart-warming to see so many students involved on stage, backstage and front of house. Seeing young people getting involved and creating something special for their community is so important. Seeing my colleagues supporting these young people and giving time away from their own families to enable this opportunity to happen is humbling. Their work has brought joy to many and, I hope, much enjoyment and reward to themselves.
I wish you all a restful half term break with quality time with your nearest and dearest.