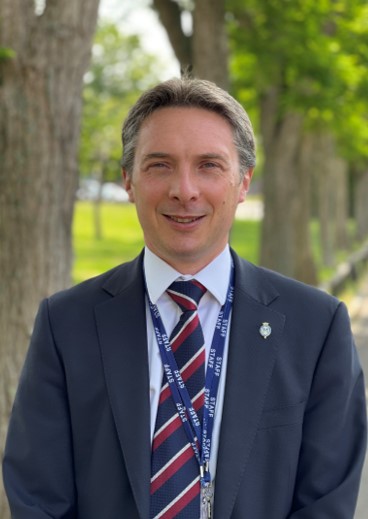 Who do you want to be?
As the end of the academic year draws closer we are approaching an exciting point of change for all our students. This week our Year 11 students finished their final GCSE exams and now go off to make their own futures; we look forward to celebrating their results with them in August.
Next week, Year 10 have a fantastic opportunity, during their work experience, to see what potentially awaits them in the future - we find many of them come back having grown significantly from the experience.
Year 8 and Year 9 have made their own choices about what to study next year and can look forward to a timetable in September which reflects their personal choices, what they enjoy and their potential future careers.
Year 7 will also start to see a change as Year 6 students visit us on 6 July and our Year 7 realise that they are no longer 'the younger ones' - they now have a responsibility to model behaviour for, and look after, the new students in September.
I think it is important that we all use these moments of change to reflect on where we are. During my assemblies last week, I encouraged students to reflect on three very big questions:
Who do you want to be?
What do you want to achieve?
How are you going to make it happen?
My challenge to them was to have one or two long term goals – something which wasn't about today, next week or even next month. Something which might take them years to see the benefit of. Something which is much more likely to give them long-term satisfaction and ultimately make them happy. I gave them some ideas about physical, artistic, educational, public service and attitude challenges they could set themselves – it was not about doing one of each but picking an area that suits them at this moment. Achieving long-term goals through passion and persistence is a vital skill for us to teach our children, understanding that failure is part of the journey to success. If we work together to teach our children GRIT then this, for me, would be one of the best gifts we can give them as we emerge from the challenges of the last two years.
If you are interested in exploring the idea of GRIT further, as discussed in my recent assemblies with students, then please start with this video on: GRIT: The power of passion and perseverance.
Have a wonderful summer when it comes.