Main Round 2021-2022
Open Evening and Open Mornings
The Open Evening for Main Round Admission in September 2022 will be held on Thursday 23 September from 6.00pm - 8.00pm. The Open Mornings will be held on Tuesday 14, Thursday 16, Tuesday 28 and Thursday 30 September. Arrive at 9.00am for a prompt 9.15am start.
Open Morning Information
If you attend a feeder school you will receive a letter in September informing you of the Open Morning allocated to you.
Tuesday 14 September - Non-feeder/out of catchment
Thursday 16 September - Nursling Primary, Rownhams Primary and Wellow Primary
Tuesday 28 September - North Baddesley Junior and Romsey Primary
Thursday 30 September - Halterworth Primary
If you attend a non-feeder school, please email reception@mountbatten.hants.sch.uk or telephone 01794 502502 to book for Tuesday 14 September. You may request another of the allocated dates if you are unable to attend on that date.
Our admission policy is agreed every year by school governors and placed on our website. Stakeholders are invited to make comments on any changes to our admissions policy that governors propose. The Admission Policy below relates to current Year 6 joining Year 7 in September 2022.
Main Round applications open on Monday 13 September and close at midnight on Sunday 31 October. Notification day for on-time applications is Tuesday 1 March. Waiting lists will be established on Thursday 10 March.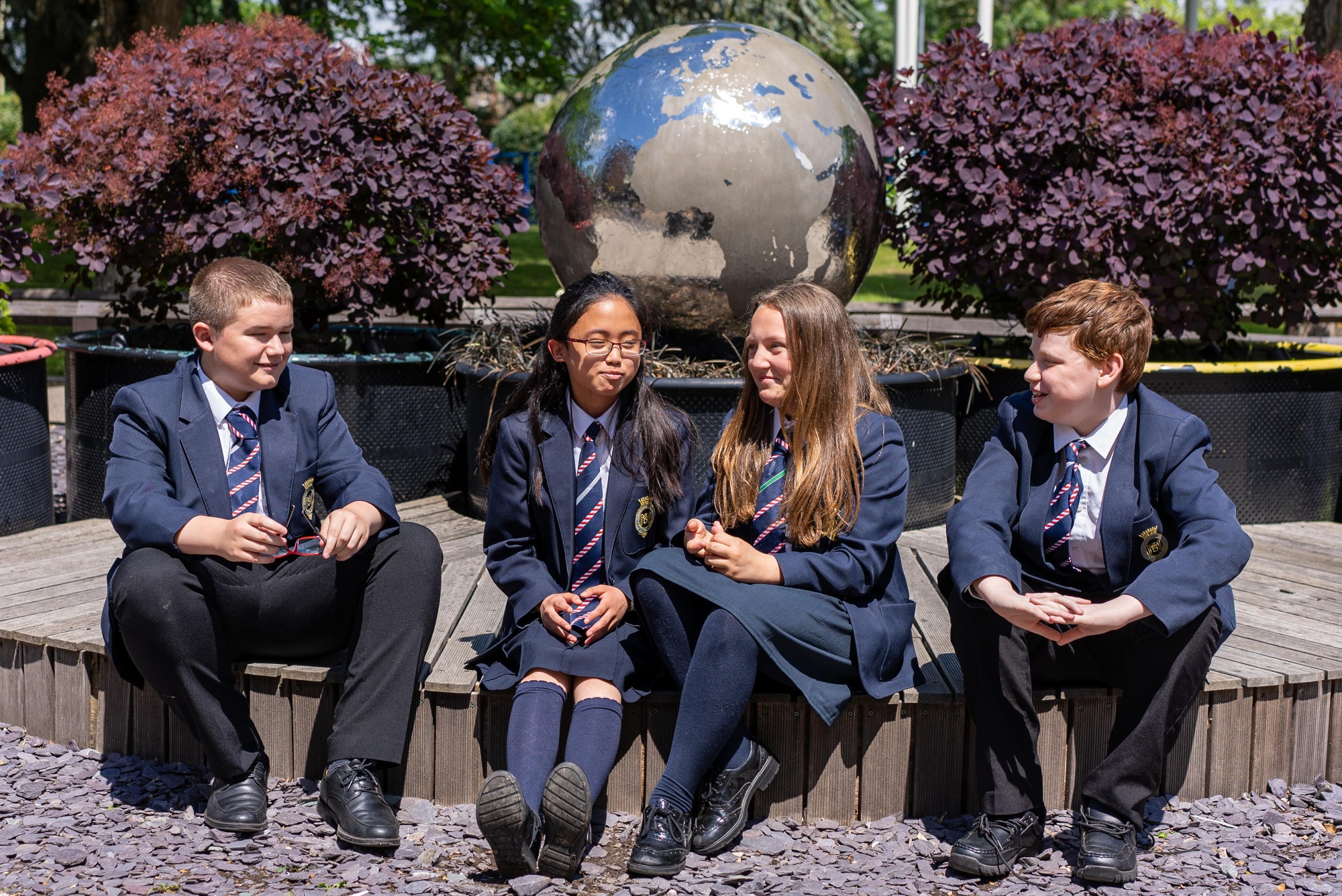 To make an application online, visit the website of the local authority you are paying your council tax to. If you are unable to make an online application, a paper copy will be available on request from your local authority.
Click here to find out if your address is in catchment.
Distance Criteria: The student with the furthest distance admitted to Year 7 during main round, March 2021 was approximately 3.4 miles away. Please note this distance is as the crow flies.
I am very proud of being at The Mountbatten School."
Virtual Tours and Information
Curriculum Structure
If your application for a place is unsuccessful, you have a statutory right of appeal. A standard appeal form can be found below. Information on how and when to appeal for Main Round admission will be available after the national offer day in March 2022.