Behind the Scenes... of a Mary Poppins weekend rehearsal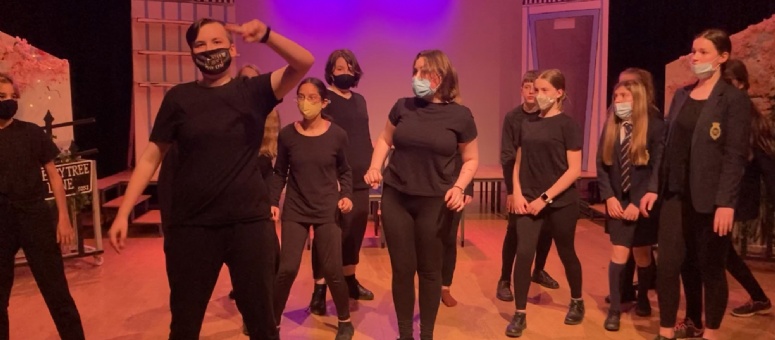 Evie B (9TLS) is a Year 9 student who is part of the cast of this year's school production, Mary Poppins. She writes from 'Behind the Scenes...' of a recent weekend rehearsal.
It's the final weekend rehearsal before the Mountbatten School's 2022 production 'Mary Poppins' and the Lantern Theatre is buzzing with anticipation for the shows on the 10th, 11th and 12th of February. Weekend rehearsals are focused on running through as much of the show as possible (without stopping!) and seeing how the chorus, dance troupe and main cast blend on stage. Although they can be tiring due to how long they are, they are also great fun.
Mary Poppins is lucky to have a fantastic main cast, and the Mountbatten School has so much talent that there are two casts! Mia G (10AMN) and Atlas W (10NWT) are just two of the incredibly talented people we have starring in the show. "I'm nervous that something will go wrong, but excited for the performance." said Mia, who plays one of the two Jane Banks, the eldest out of the two children that Mary Poppins has to look after. One of the students who plays Jane's father George is Atlas, who said that
"I'm mostly excited to get back on stage because it's been a while!".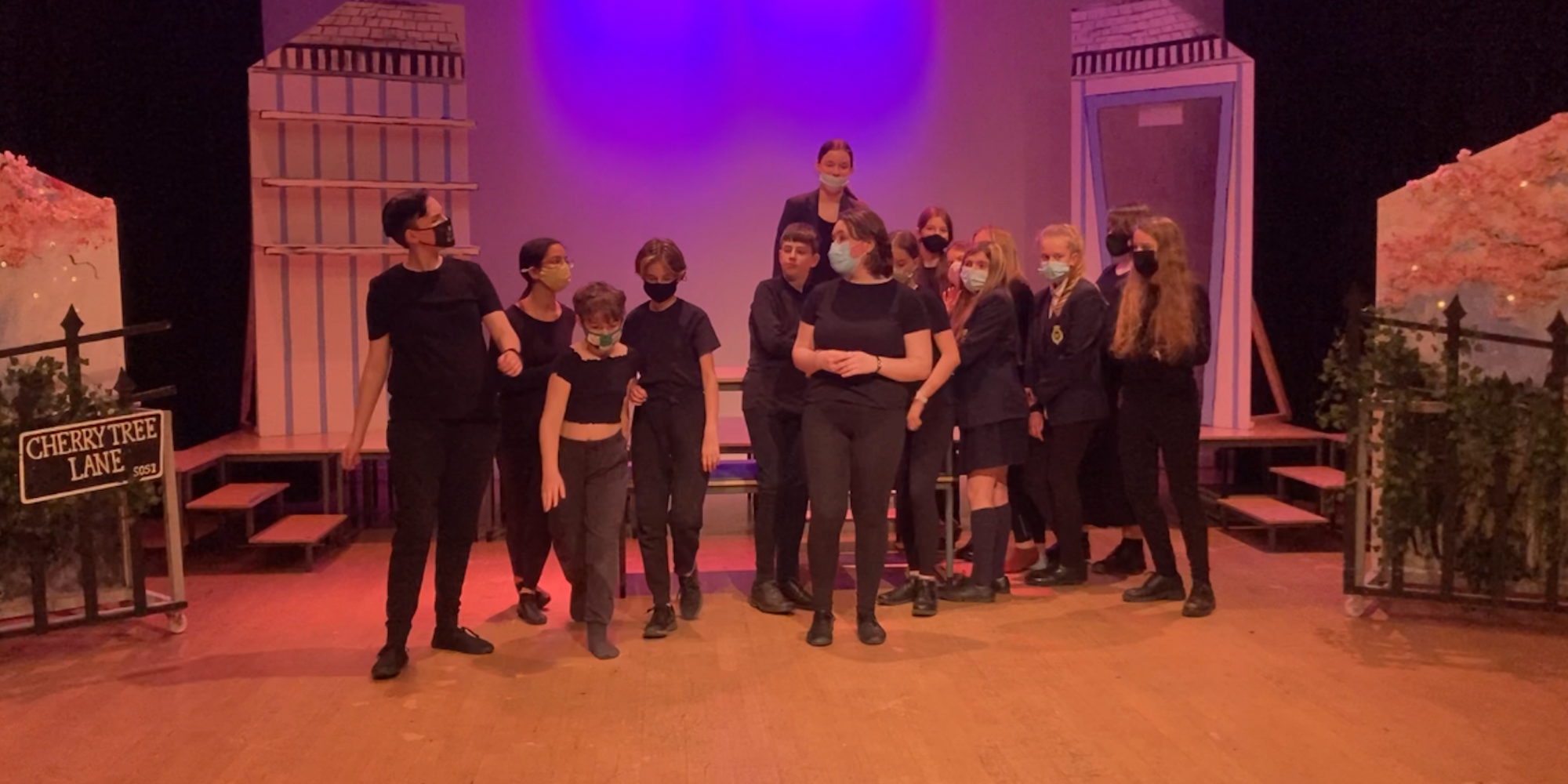 However, the magic of performing Mary Poppins doesn't just include the cast, but a group of performers known as the chorus, who support the
main cast by singing and acting alongside them. "I'm really excited because I love the thrill of show night and being with my friends during rehearsals." said Kate V (9RLR), a chorus member from Year 9. "I have really enjoyed Mary Poppins so far!"
Mary Poppins has been running on Tuesdays and Thursdays after school. Back in Summer 2021 there were auditions for the main cast and various supporting roles. Since then, there have been two Saturday rehearsals and one Sunday rehearsal.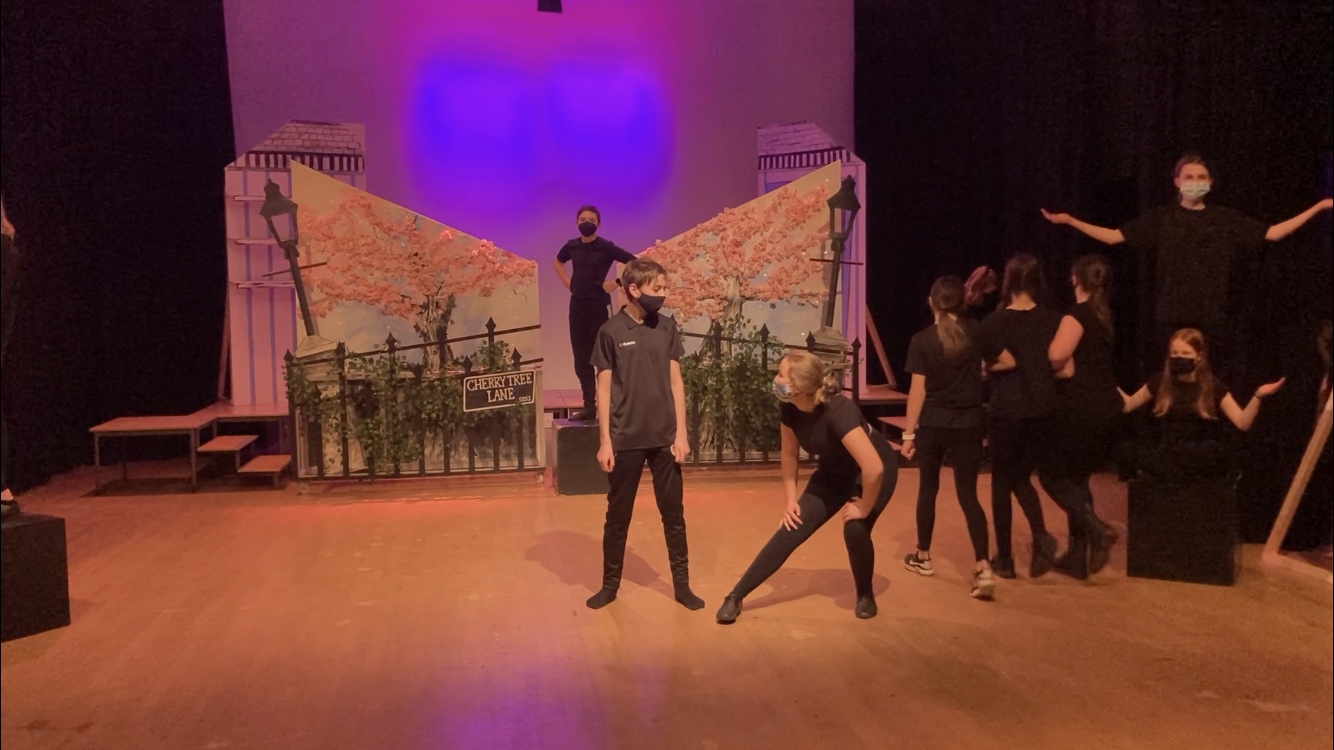 Some members of the chorus are given opportunities to have named parts in the show. These supporting characters have scenes that give them a chance to shine. Examples of this would be Neleus in Jolly Holiday, or Mrs. Corry in Supercalifragilisticexpialidocious. One of these supporting characters is Sebastian K (8SNN), a Year 8 student who plays Herr Von Hussler in Precision and Order. "Being Von Hussler has been great fun!" he said. "This is an exciting experience for all years which I am proud to be a part of."
I certainly agree - and it would be fantastic if you could come and watch! After five months of hard work we all can't wait to perform and show you the Mountbatten version of the classic film.
---
Ticket information will be released very soon... in the meantime please watch our trailer for the show! It really is going to be supercalifragilisticexpialidocious!
---
No comments have been left yet.