Art
At The Mountbatten School we want to create the very best artists, designers and photographers who are as passionate and curious about their practice as we are. We also believe that our curriculum goes beyond what is examinable. We want to make it clear that the skills we teach are intrinsically linked to their thinking, confidence, wellbeing and happiness. If our students do not wish to pursue the arts beyond their options, we know their creative experiences will inform their visual literacy and artistic appreciation into adulthood.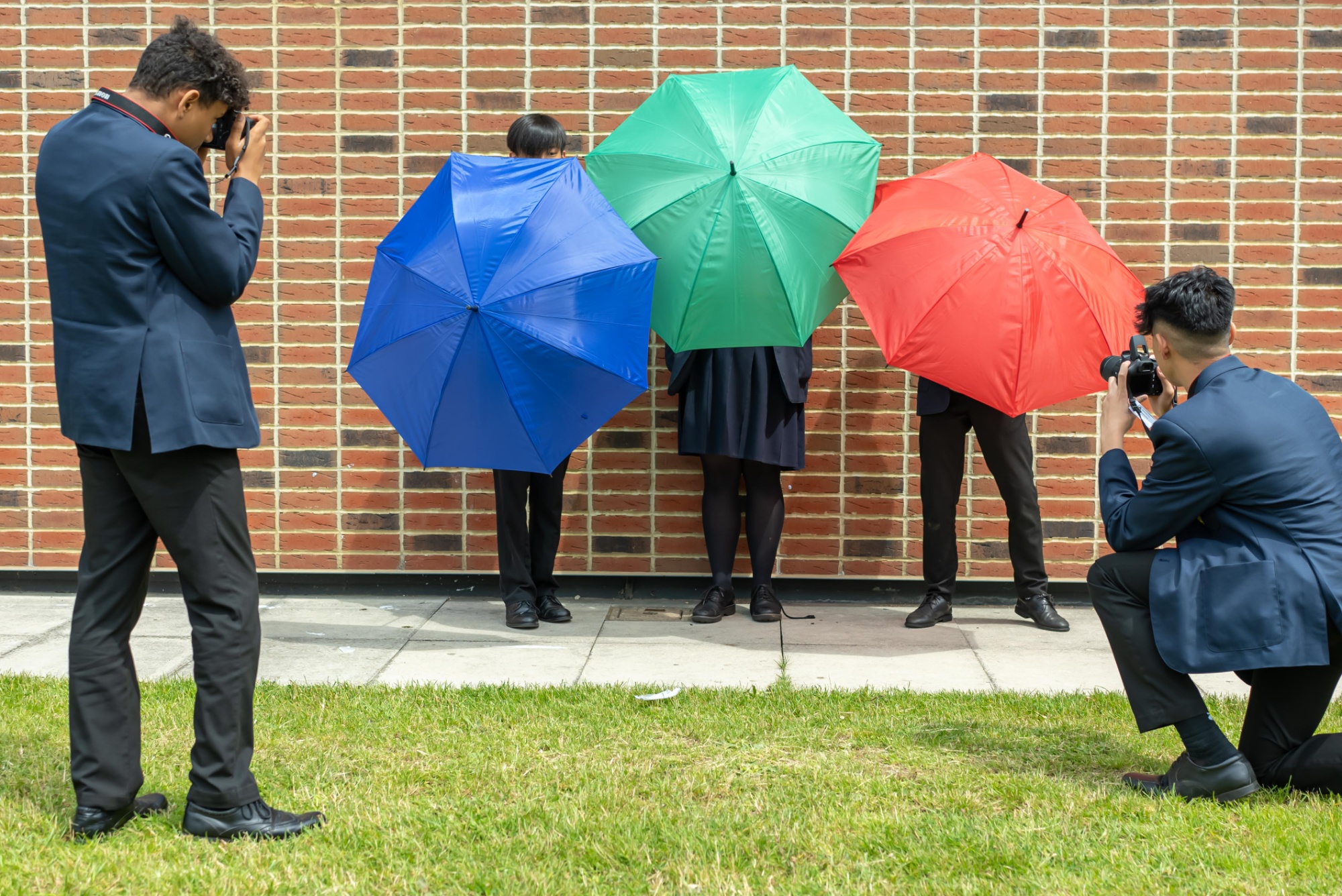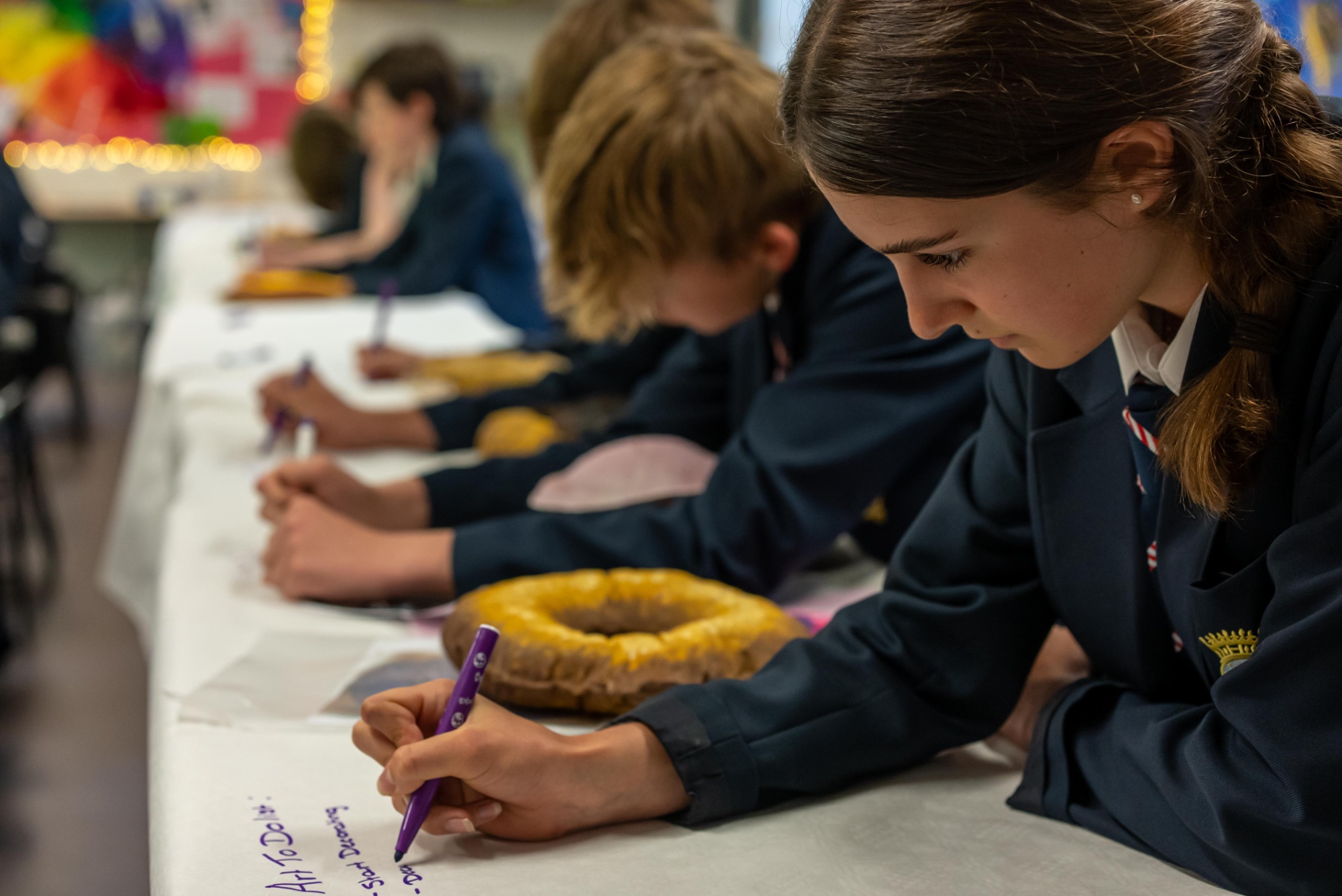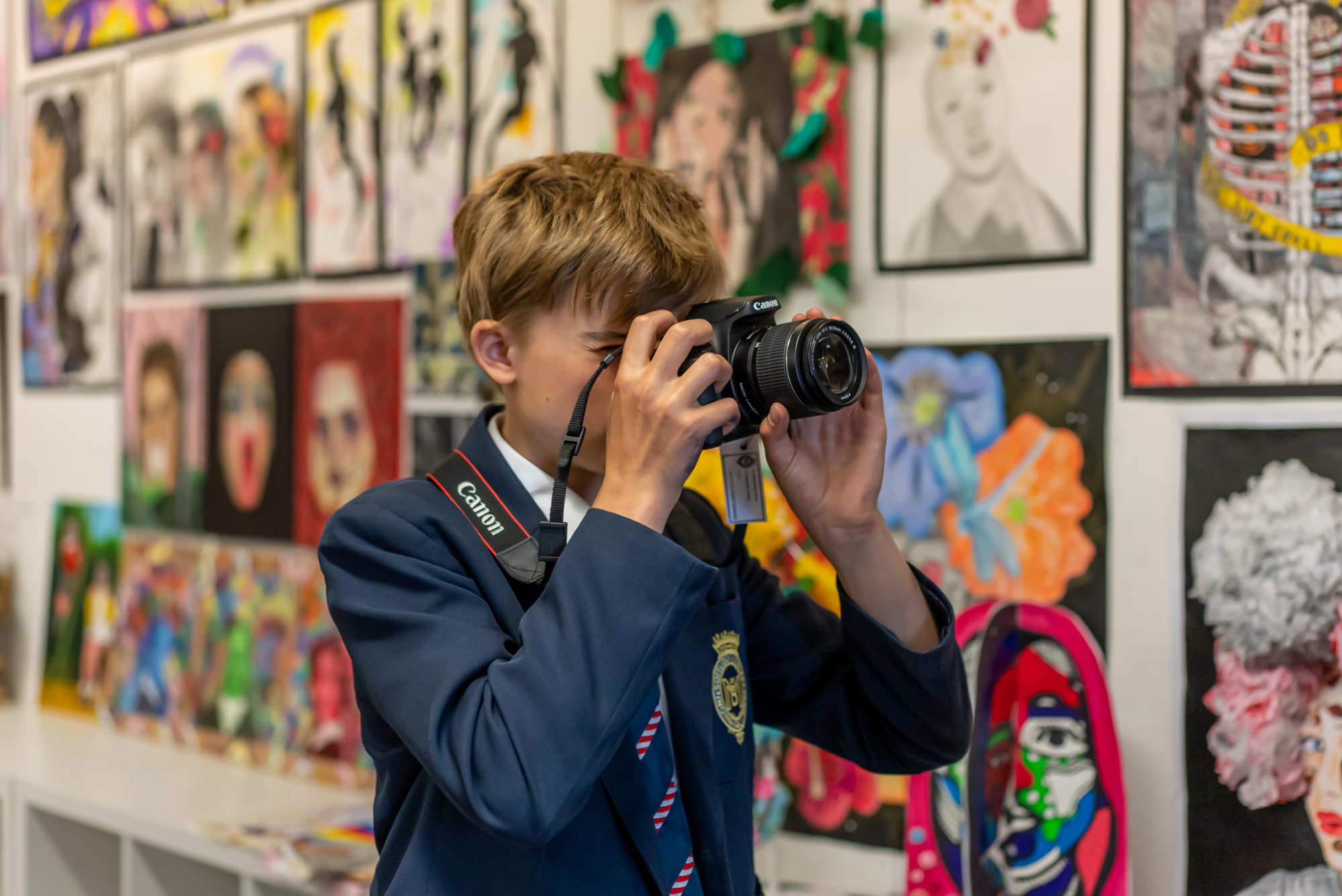 Lower School
Our Lower School curriculum aims to develop fundamental technical skills whilst also igniting a curiosity for artistic themes and processes.
Throughout Lower School lessons, students complete three extended projects each year, where they continually develop their abilities in painting and drawing, using a range of materials. Their projects often conclude with an exciting 3-dimensional outcome, such as clay gargoyles in Year 8 and oversized soft sculptures of food in Year 9.
Students are introduced to a variety of different art practitioners, both traditional and contemporary, and use these as inspiration when creating their own unique pieces.
Art lessons support students' wellbeing and happiness."
Upper School
Students follow the AQA Arts Specification. We offer GCSE Fine Art, Art Textiles and Photography.
Students create a personal portfolio of work for Component 1 of the course which accounts for 60% of their grade. Students create work around project themes devised by their teachers that are flexible and allow them to explore their own interests in a range of different materials and media.
The remaining 40% of their grade (Component 2) is set by AQA in Year 11. Students create a project in a response to a theme of their choice, which culminates in an outcome created in exam conditions.
The work students create in the Upper School is celebrated with our annual 'Summer Arts show'.
Facilities and Resources
The Art Department is an inspiring space. Our foyer regularly displays a range of students work from all year groups and often has independent activities that students can engage with during break times.
We have four specialist classrooms and a computer suite that supports students' digital work and photographic outcomes. We have a kiln for ceramic work, digital cameras and a range of other specialised resources which enables students to explore their creative outcomes in whichever way they choose.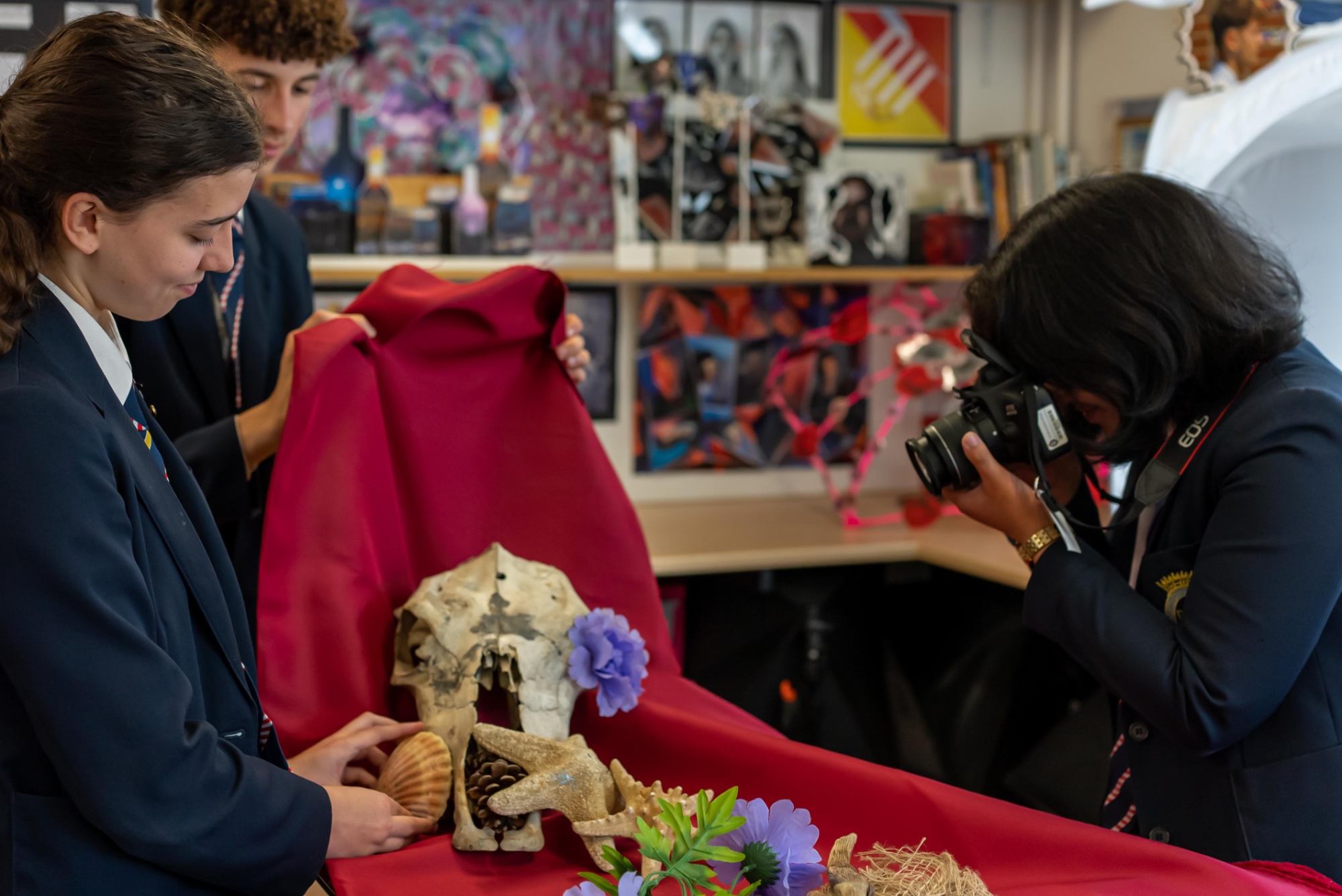 Trips and Extra Curricular activities
We run after school sessions most evenings, the Upper School students, who pursue Art GCSE, are supported with extra provision after school. Lower School students can sign up to a programme of experiences which encompasses a range of materials and media.
There are also opportunities to get involved with a range of cross-curricular projects with other departments and tutor groups, as well as annual competitions, set painting and our annual Christmas Craft Fair where students will make art to sell.
We have a trip to London for Year 9 in the Summer Term where students who go on to take Art at GCSE can view art at a selection of galleries.
Contact
Mrs Lyons is the Head of Art, you can contact her through this email with the subject line marked "FAO: Mrs Lyons Head of Art".
You can always see what The Mountbatten Art Department are up to on their Instagram account too!