Science
Using relevant and topical links to real-world science, we aim to enthuse students, providing them with all the skills and knowledge necessary to utilise science after they have left school – whether this be to study science further or in their everyday lives.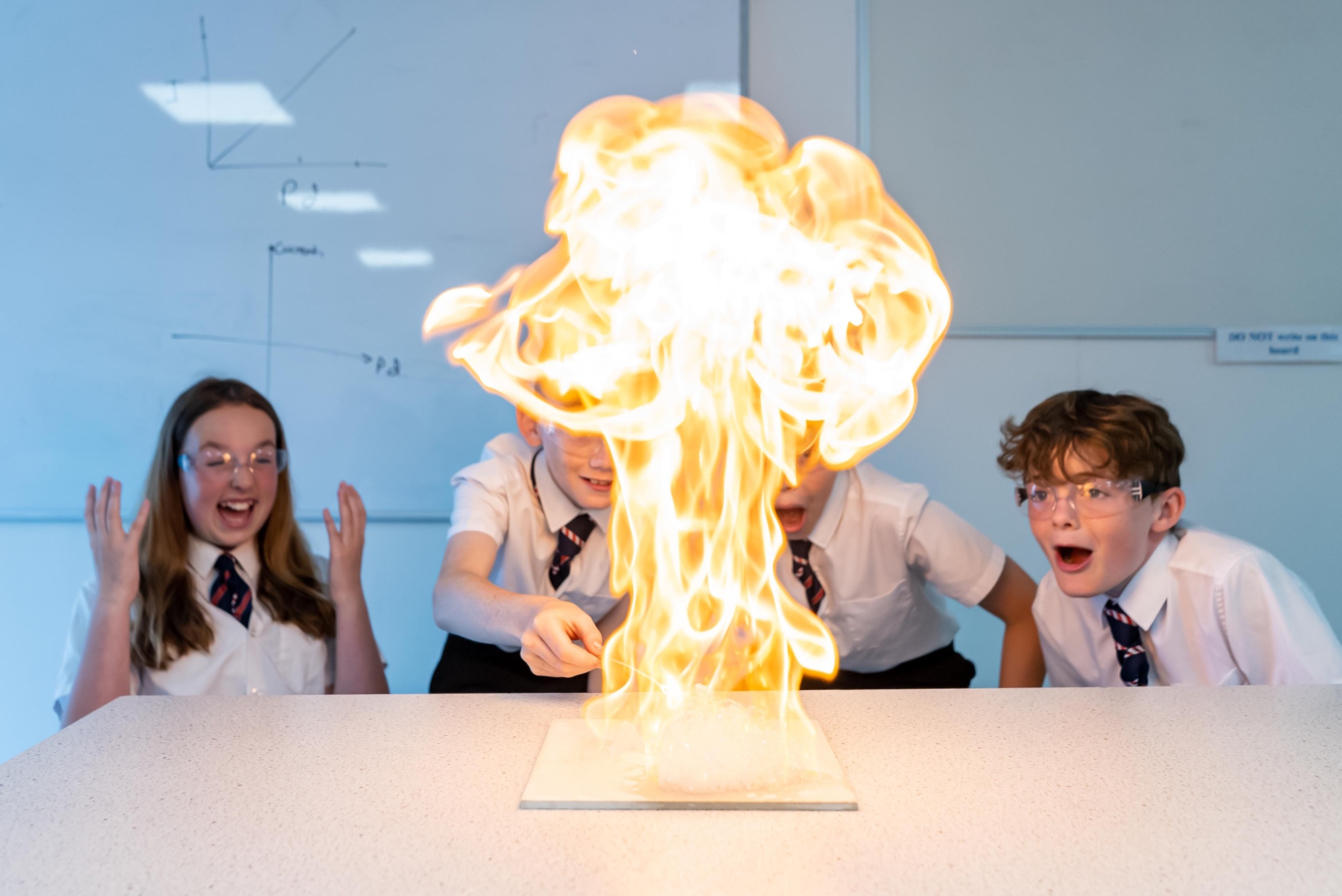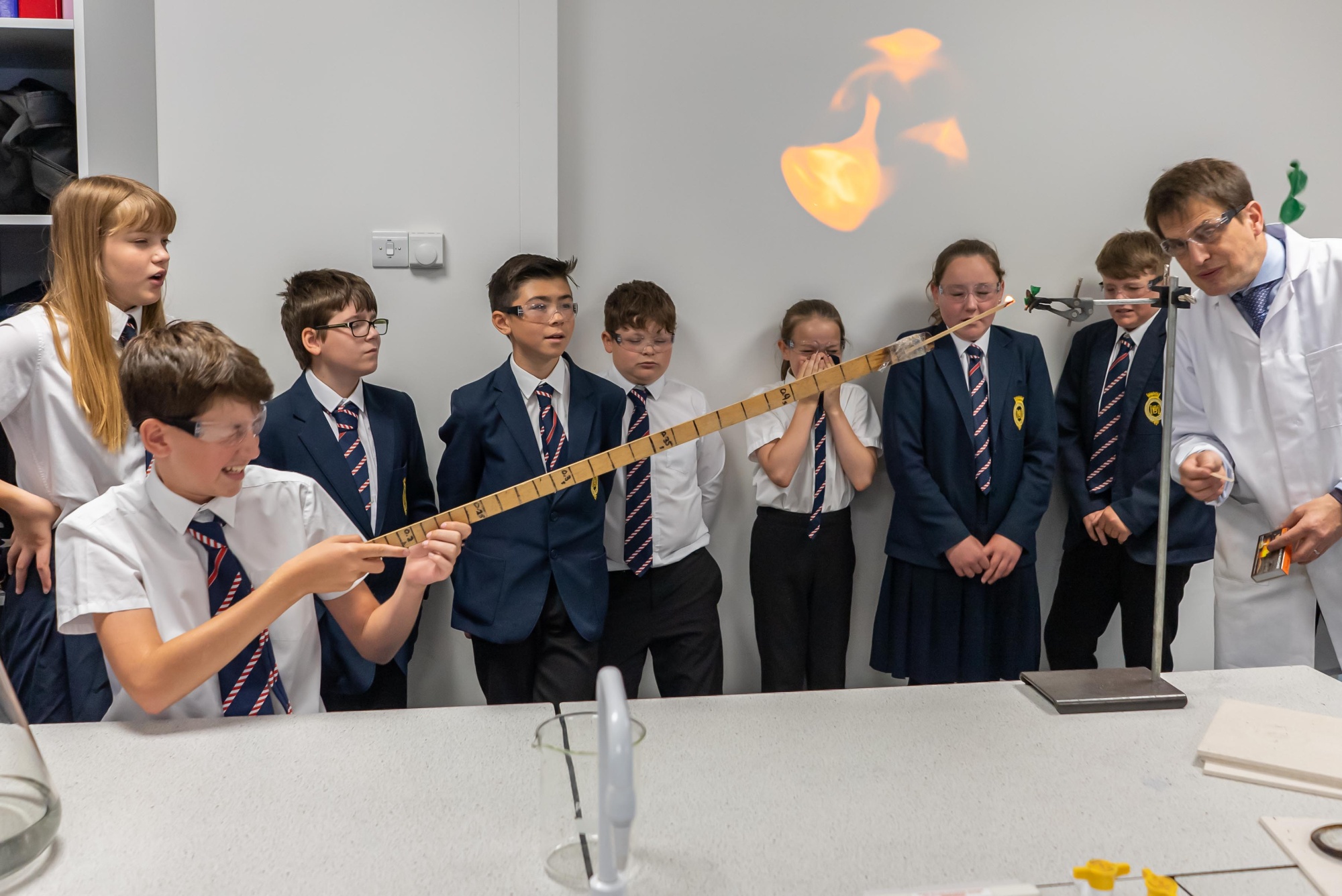 Lower School
In Years 7 and 8, students investigate a wide range of topics covering key topics from Biology, Chemistry and Physics. Students are given the opportunity to learn and enhance their enquiry skills whilst developing mastery of scientific subject knowledge.
I love Science lessons, especially completing new experiments."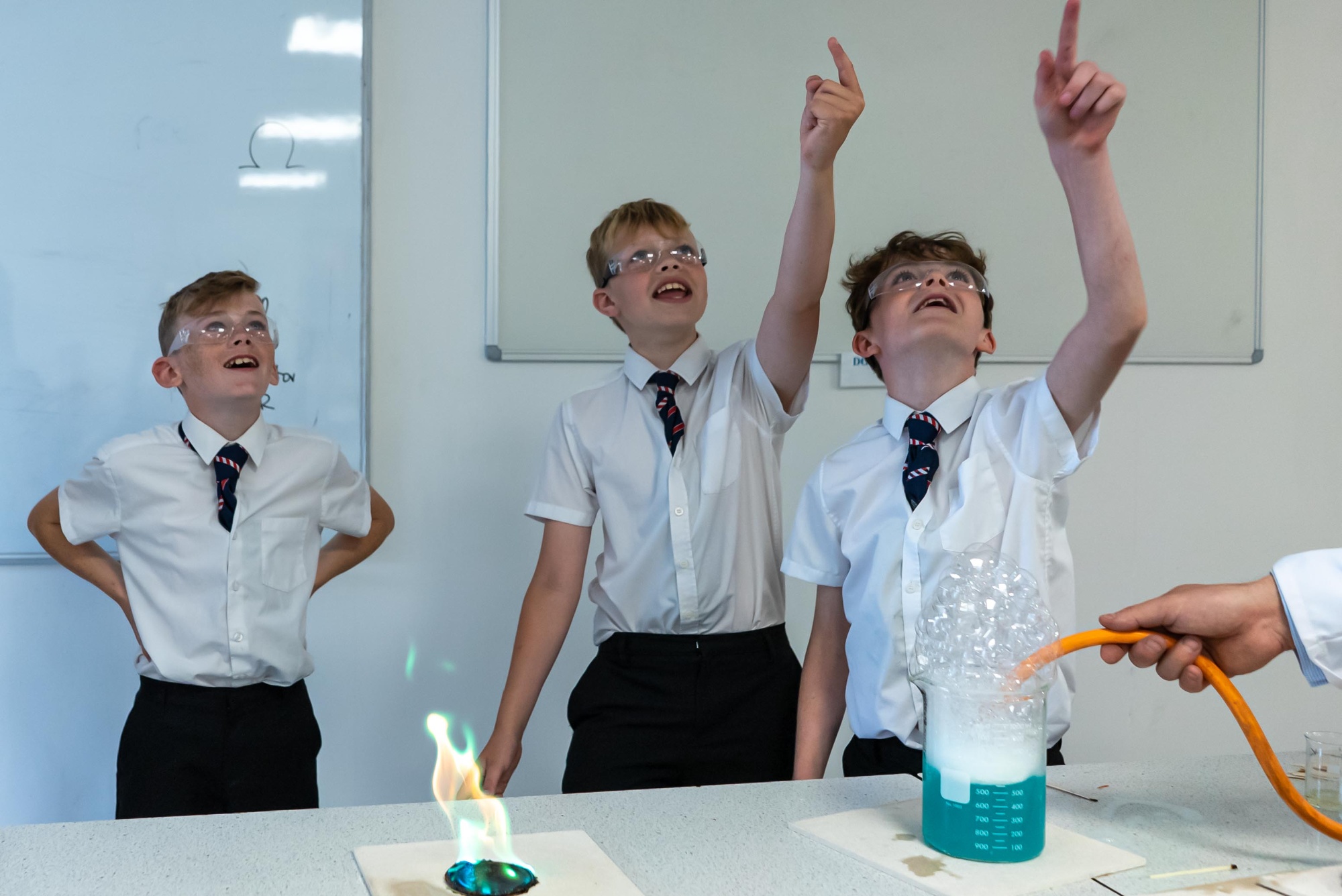 Facilities and Resources
The Science faculty benefits from the use of eleven recently refurbished science labs equipped to allow students to participate in a wide range of practical science activities.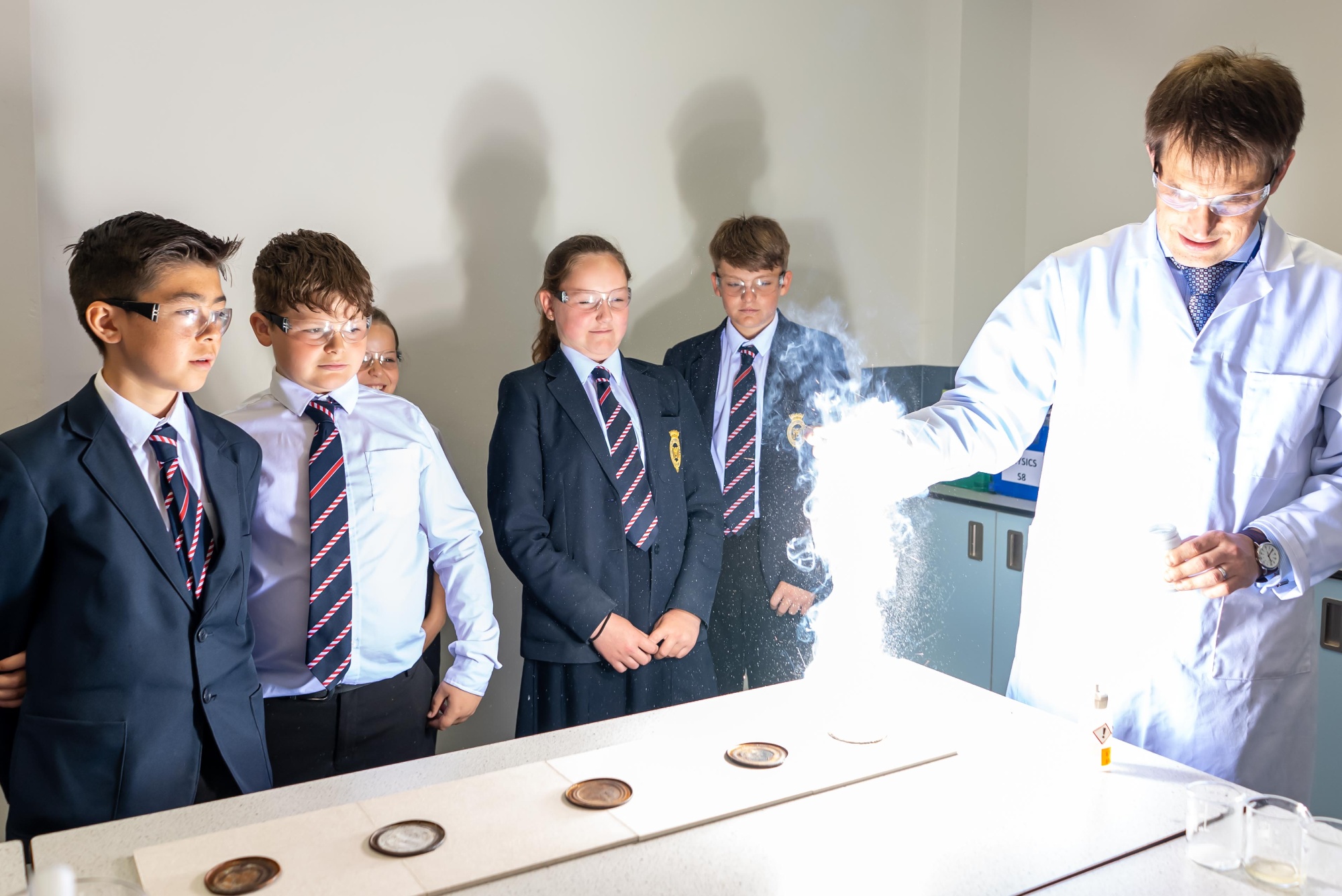 Upper School
All students in the Upper School will study a compulsory course in Science.
The majority of students will study AQA Combined Science: Trilogy composed of a mixture of Biology, Chemistry and Physics topics.  This will lead to the award of two GCSEs.
Selected students will study AQA separate sciences leading to three separate GCSEs in Biology, Chemistry and Physics.  All students will start their GCSE courses in Year 9 covering topics common to both routes.  In Year 10, and later in Year 11, those studying separate sciences will cover the additional content needed for the separate GCSEs. This will be done as part of their normal science lesson time and has no impact on other options choices.
Extra-Curricular and Trips
For those students who have demonstrated a passion for science and an inquisitive nature, the school offers STEM clubs to allow them to enter national competitions and gain British Science Association CREST Awards and accreditation as Industrial Cadets. These schemes are both endorsed by UCAS for use in personal statements and offer those considering scientific and technical careers an additional way of demonstrating their potential and making contact with future employers.
We also offer science-themed foreign residential trips and UK day trips to visit scientific facilities and hear from research scientists first hand.
Contact
Mr Gentle is the Head of Science, you can contact him through this email with the subject line marked "FAO: Mr Gentle Head of Science".