Physical Education
Our mission is to empower all students to sustain regular, lifelong physical activity as a foundation for a healthy, productive and fulfilling life. Our curriculum encourages student engagement, enjoyment and development of vitally important core skills and sporting knowledge. An extensive extra-curricular programme supports students in the development of those core skills in a challenging and competitive environment.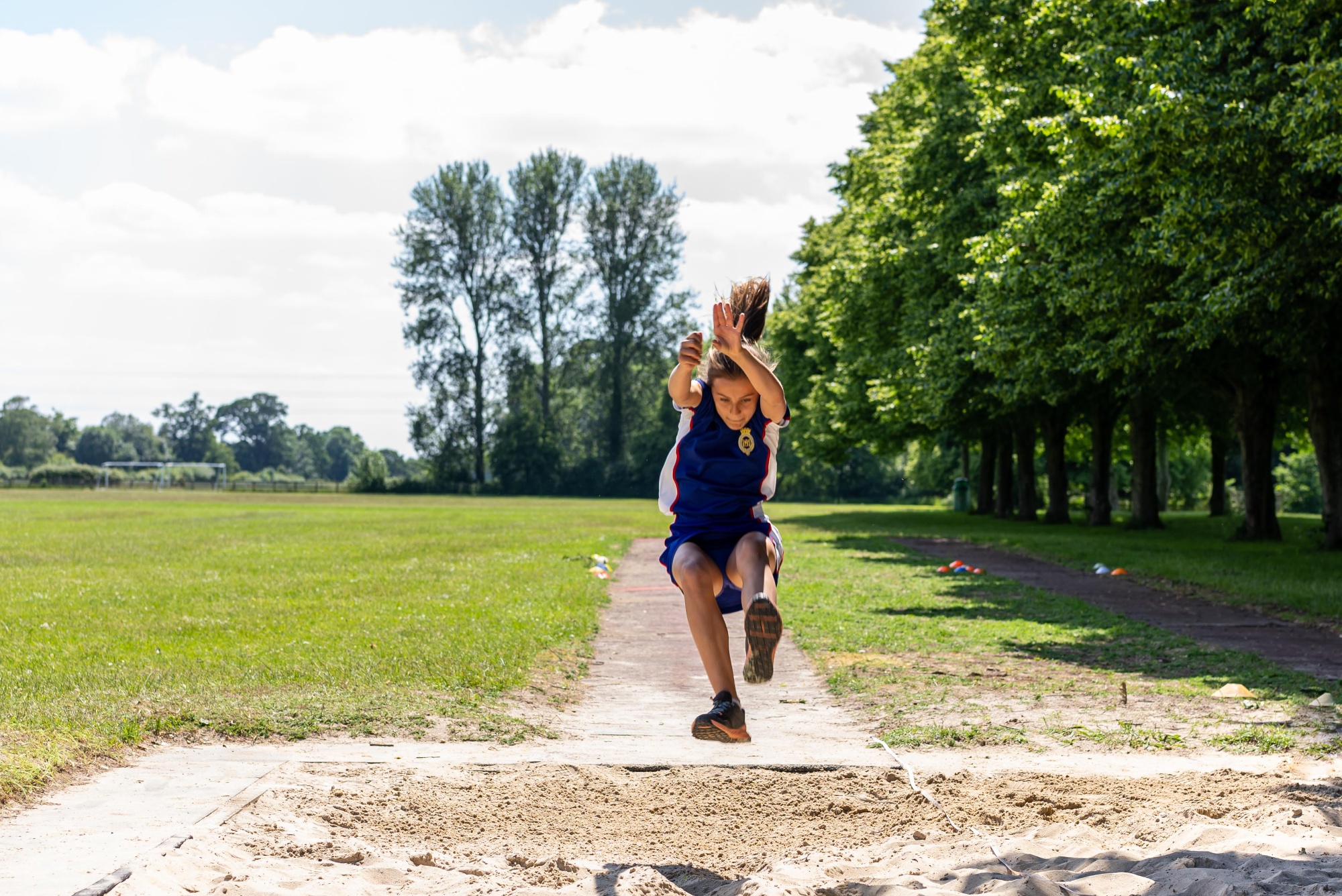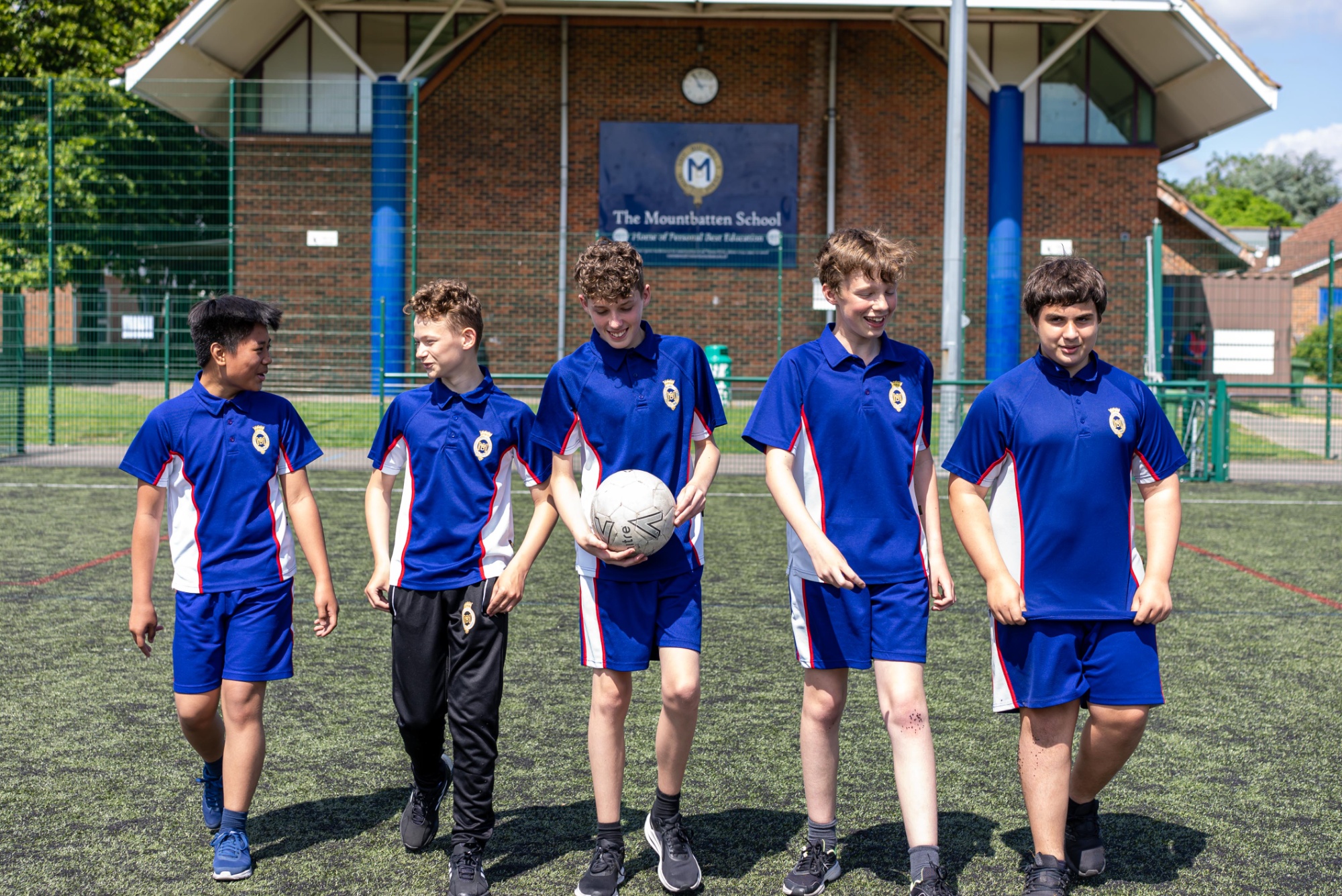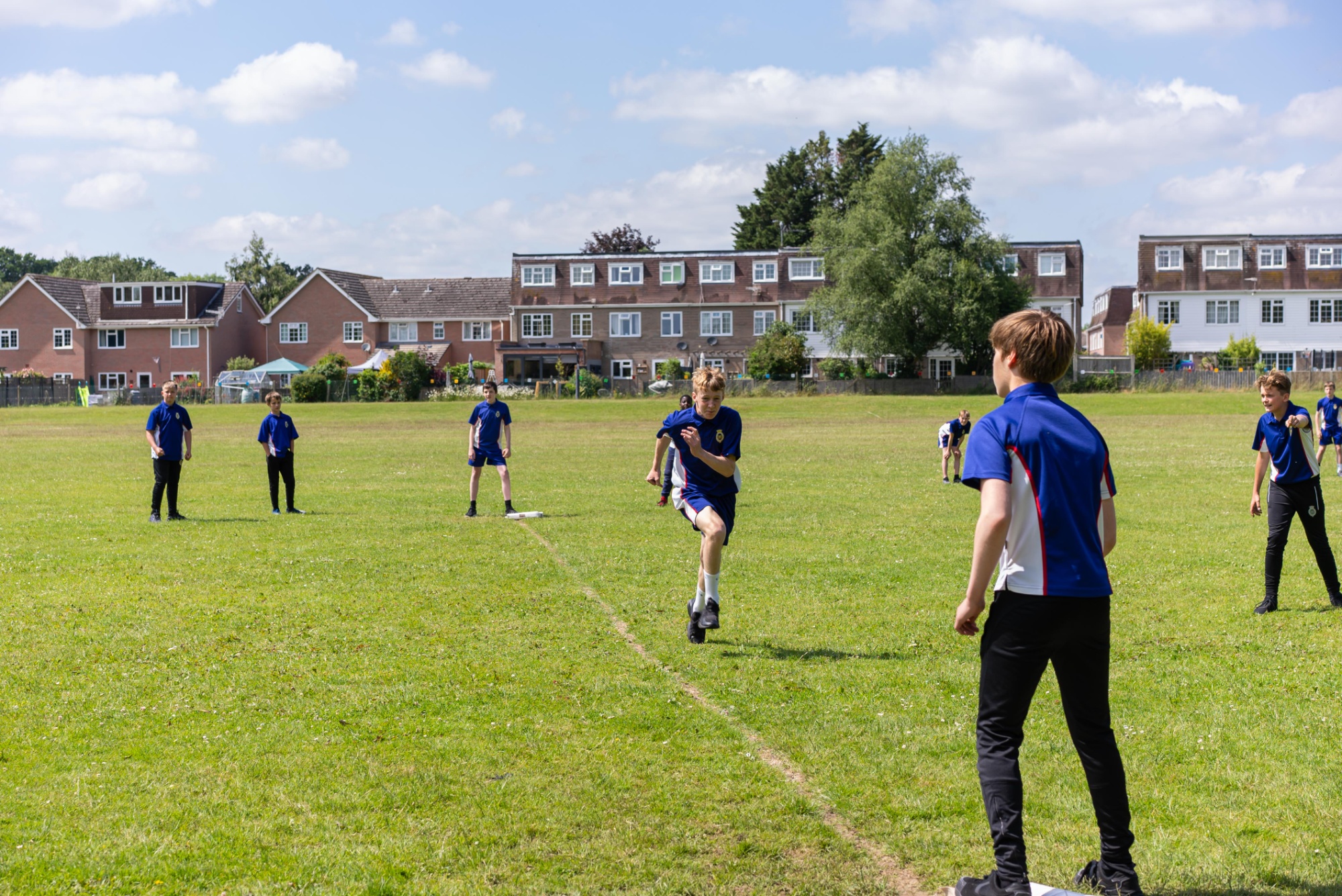 Lower School
Year 7
In Year 7 students undertake a rigorous assessment of fitness testing and game-based activities for the duration of the first half term. The information from the assessment is used to place students in ability sets.
Students then follow a specific curriculum based on their set and undertake a range of sports including Netball, Gymnastics or Dance, Badminton, Athletics and Rounders or Tennis for set 1 and 2 (girls). Students in set 1 and 2 (boys) follow a curriculum of Football, Rugby, Badminton or Table Tennis, Cricket or Tennis and Athletics. Students in set 3 follow a curriculum of core and game skills, Fitness, Gymnastics, Multi-Sports and Rounders.
At the end of each unit of work students are assessed using our Core 5 Assessment Model to gauge the level of progress they have made.
Year 8 and 9
In Year 8 students undertake a curriculum of six sports over the academic year. Each sport is undertaken for the duration of a half term. In Year 9 students repeat the same six sports to encourage further development of their skills and to work towards mastery.
Students in set 1 and 2 (girls) follow a curriculum of Netball, Football, Gymnastics or Dance or Trampolining, Badminton, Athletics and Rounders or Tennis. Students in set 1 and 2 (boys) follow a curriculum of Football, Rugby, Gymnastics or Trampolining, Badminton or Table tennis, Cricket or Tennis and Athletics. Students in set 3 follow a curriculum of Table Tennis, Fitness, Invasion Games, Gymnastics or Trampolining, Athletics and Rounders
At the end of each unit of work students are assessed using our Core 5 Assessment Model to gauge the level of progress they have made.
Sports Leadership
At the end of Year 8 students are given the opportunity to apply to be a sports leader. Students attend leadership workshops to demonstrate their leadership skills before being given the role of sports leader in Year 9. During Year 9 students support the PE Faculty during extra-curricular clubs, sporting events and are heavily involved in our primary festivals. Students are given a leadership passport and independently complete hours of leadership in order to achieve bronze, silver, gold or platinum leadership awards.
There are so many opportunities to take part in PE."

Upper School
In Upper School students can choose to take one of three accredited courses in PE: AQA GCSE PE, OCR Sports Studies and AQA GCSE Dance.
GCSE PE
GCSE PE students will study the human body and movement in physical activity and socio-cultural influences and wellbeing in physical activity and sport. Students will be assessed in three practical sports including one team, one individual and one other sport which can be either a team or individual. Students will also have to complete one piece of analysis and evaluation coursework. The course is assessed in two formats via a practical moderation and through two formal examinations at the end of Year 11.
Sports Studies
Sport Studies students will complete four units over the two-year course. The two compulsory units include Unit 1 Contemporary Issues in Sport and Unit 2 Developing Sport Skills. Unit 1 is assessed via an examination in January of Year 10 and Unit 2 is externally moderated toward the end of Year 10.
Students then complete two optional units in Year 11 including Unit 6 Developing skills in outdoor activities and Unit 3 Sports Leadership. Students will be externally assessed in both units at the end of Year 11.
GCSE Dance
GCSE Dance students will be studying and learning two set phrases and create a duet or trio performance to be performed as part of their assessment. Students will also have to choreograph a solo or group dance and perform this as part of their assessment. Alongside their practical assessments' students will be required to develop their knowledge and understanding of choreographic processes and performing skills. They will study six professional works and will have to describe, analyse, interpret and reflect on the work via a formal examination at the end of Year 11.
Sports/Dance Leadership Qualifications
In Year 10 students have the opportunity to undertake the Level 2 Sports Leaders or Level 2 Dance Leaders Qualifications. Students complete the qualification during curriculum PE lessons across Term 1 and 2. Students have to complete many hours of leadership and a formal leadership assessment to pass the qualification.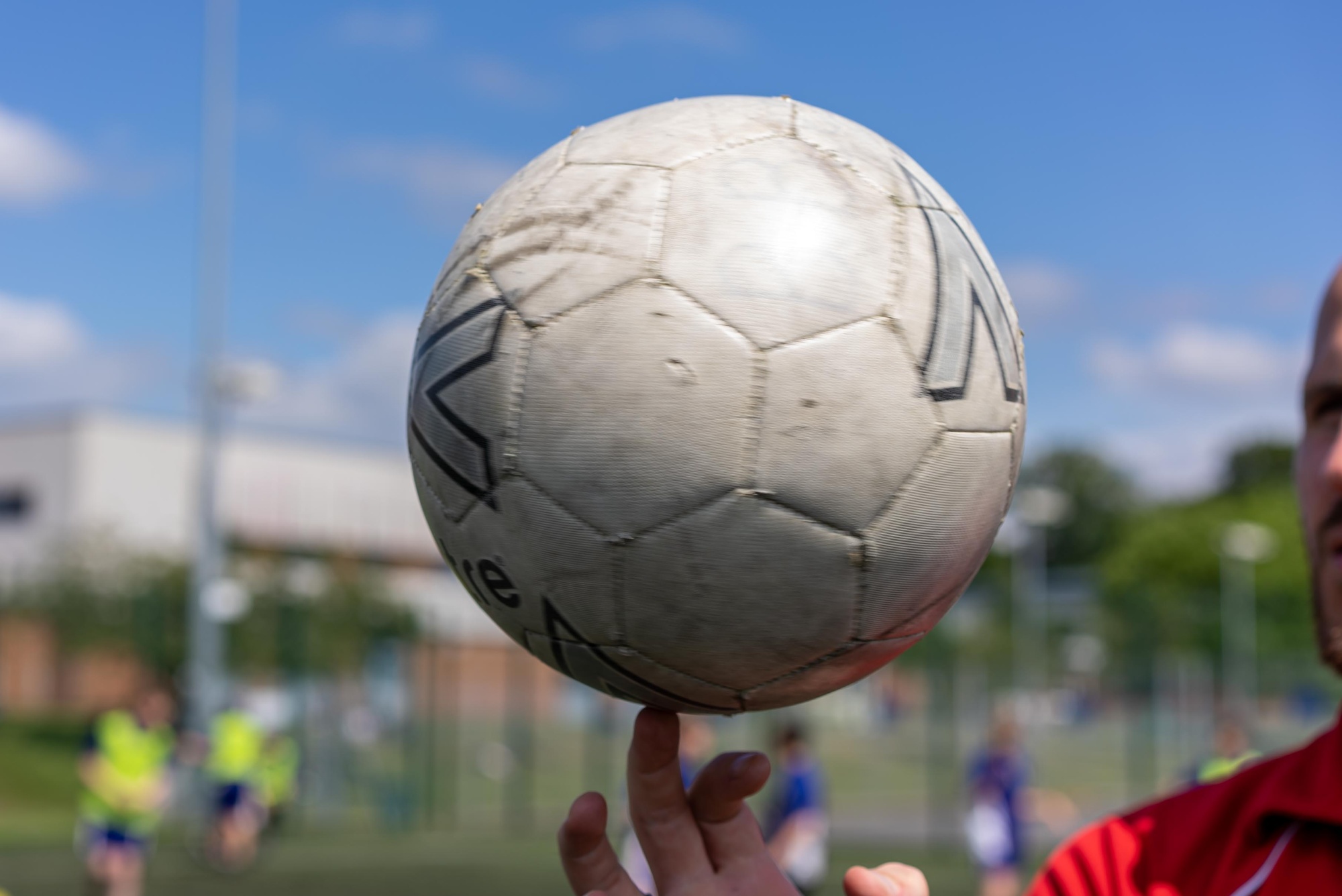 Facilities and Resources
The PE Faculty have some of the best facilities in Hampshire to support students' physical development both in curriculum lessons and extra-curricular provision. We have a floodlit 3G all-weather pitch, four floodlit netball courts, six floodlit tennis courts, 11-a-side grass football pitch, 9-a-side grass football pitch, full-size rugby pitch, full-size sports hall with access to four badminton courts, dance studio, fitness suite, strength and conditioning suite and a newly refurbished gymnasium. Students have access to all sports facilities including two newly built changing rooms with toilets and shower cubicles.
We have recently purchased a state-of-the-art VEO camera. We are using the camera to film Upper School Academy matches and analysing team and individual performances. The camera uses AI technology to track the ball and gathers key highlights of the game, whilst maintaining the full view of the playing surface. We then share the footage with Academy students to further develop their game play understanding.
Extra-Curricular and Trips
The PE faculty run a broad extra-curricular programme that looks to cater for all students. We run two separate programmes during the year both in Autumn and Winter followed by our Summer programme.
We have a strong tradition within Football, Rugby and Netball as these are our three focus sports within our Mountbatten Sports Academy. We run teams for all three focus sports, in all age categories, entering students into district, county and national competitions.
Students also have the opportunity to participate in a range of other sports during our Autumn/Winter programme including Dance, Indoor Cricket, Table Tennis, Cross Country, Trampolining, Badminton and Basketball.
During the Summer term our extra-curricular provision focuses on Summer sports including Athletics, Tennis, Rounders and Cricket. We run teams in all of our Summer sports and compete against teams within our district and within the county.
We offer students the opportunity to attend both the Watersports Trip and Sports Tour. The Watersports trip is a biannual trip to Cala Llevado, Spain where students get an opportunity to participate in a week of fun-filled watersports in the Mediterranean. The South Africa Sports Tour runs when students are in Upper School and gives them the opportunity to embrace a sports tour full of cultural, charitable and sporting experiences.
Contact
Mr Osbourne is the Director of Sports Academy and Head of PE, you can contact him through this email with the subject line marked "FAO: Mr Osbourne Head of PE".
You can always see what the PE Department are up to on their Instagram account too!