Modern Foreign Languages
The MFL curriculum aims to make the learning of French, Spanish and Mandarin a worthwhile and enjoyable experience and to prepare students for today's world by helping them to acquire essential and practical language learning skills that they will be able to use at every stage of their life.
We strongly believe that learning a foreign language should provide the foundation for learning other languages, equipping our young people with the skills, attributes and confidence to study and work in other countries. For all these reasons our intent is to offer a high-quality languages education that fosters students' curiosity, deepens their understanding of the world and provides them with opportunities to communicate for practical purposes and explore new ways of thinking.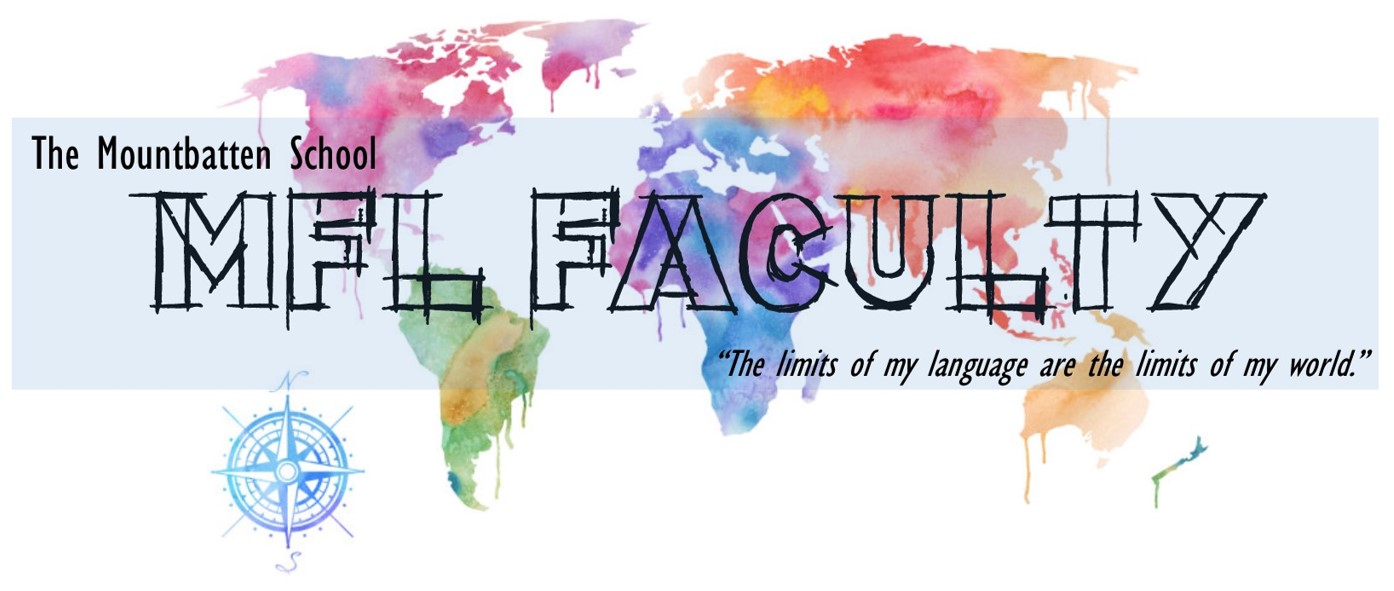 Lower School
Students joining us in Year 7 will be allocated either French or Spanish as their Modern Foreign Language. They will have 3 timetabled lesson as week. Alternatively, students can apply to study Mandarin.
Students opting to study Mandarin will be part of the British Council's Mandarin Excellence Programme (MEP) and will have four timetabled lessons a week as well as being required to complete an additional four hours of independent study each week. For more information about the MEP please follow this link.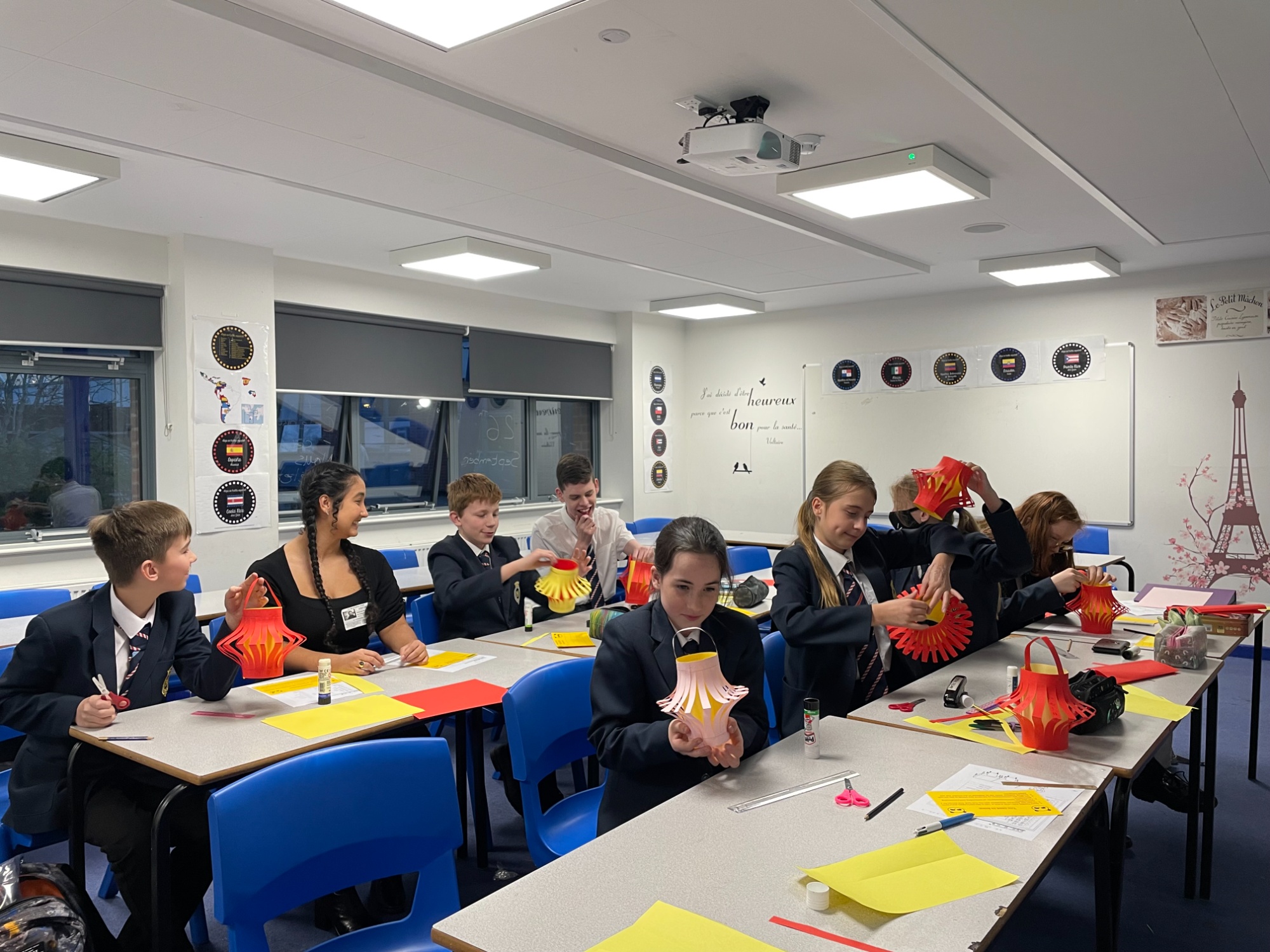 In Lower School, our students are taught to:
Listen attentively to spoken language and show understanding by joining in and responding.
Engage in conversations; ask and answer questions; express opinions and respond to those of others.
Speak in sentences, using familiar vocabulary, phrases and basic language structures.
Broaden their vocabulary and develop their ability to understand new words that are introduced into familiar written material.
Understand basic grammar appropriate to the language being studied.
Write phrases from memory, and adapt these to create new sentences, to express ideas clearly.
Transcribe words and short sentences that they hear with increasing accuracy.
Read original and adapted materials from a range of different sources.
Upper School
Students opting to continue learning a language at GCSE will follow the AQA specification. Thanks to the language skills acquired in Lower School, students enter their Upper School studies well-prepared for GCSE. They know how to understand and express themselves on a wide range of topics and will continue to develop their skills further as well as to prepare thoroughly for their final GCSE examination papers.
Students study the following themes on which the assessments are based.
Theme 1: Identity and Culture
Theme 2: Local, national, international and global areas of interest
Theme 3: Current and future study and employment
Facilities and Resources
Well-equipped and beautifully decorated classrooms with interactive whiteboards and excellent IT facilities to ensure full immersion into language learning. We collaborate with publishers to ensure that students have AQA approved textbooks to support their chosen GCSE languages specification. The department has a wide selection of authentic material such as videos, newspaper articles, songs etc, to enhance learning.
Our students also benefit from free access to a range of dedicated language learning websites and digital resources to enhance their independent learning skills.
Trips and Extra-Curricular Activities
We organise regular games and competitions to bring excitement to language learning.
We offer regular targeted small group sessions with our Foreign Languages Assistant to help students to develop their communication skills.
Each year we celebrate events such as European Day of Languages and Chinese New Year in order to encourage students to be curious about cultural differences.
We offer a weekly Mandarin Club for students who have not opted to study Mandarin but would like to learn about the language and the culture.
We run residential trips to France and Spain to immerse students fully in the language they are studying.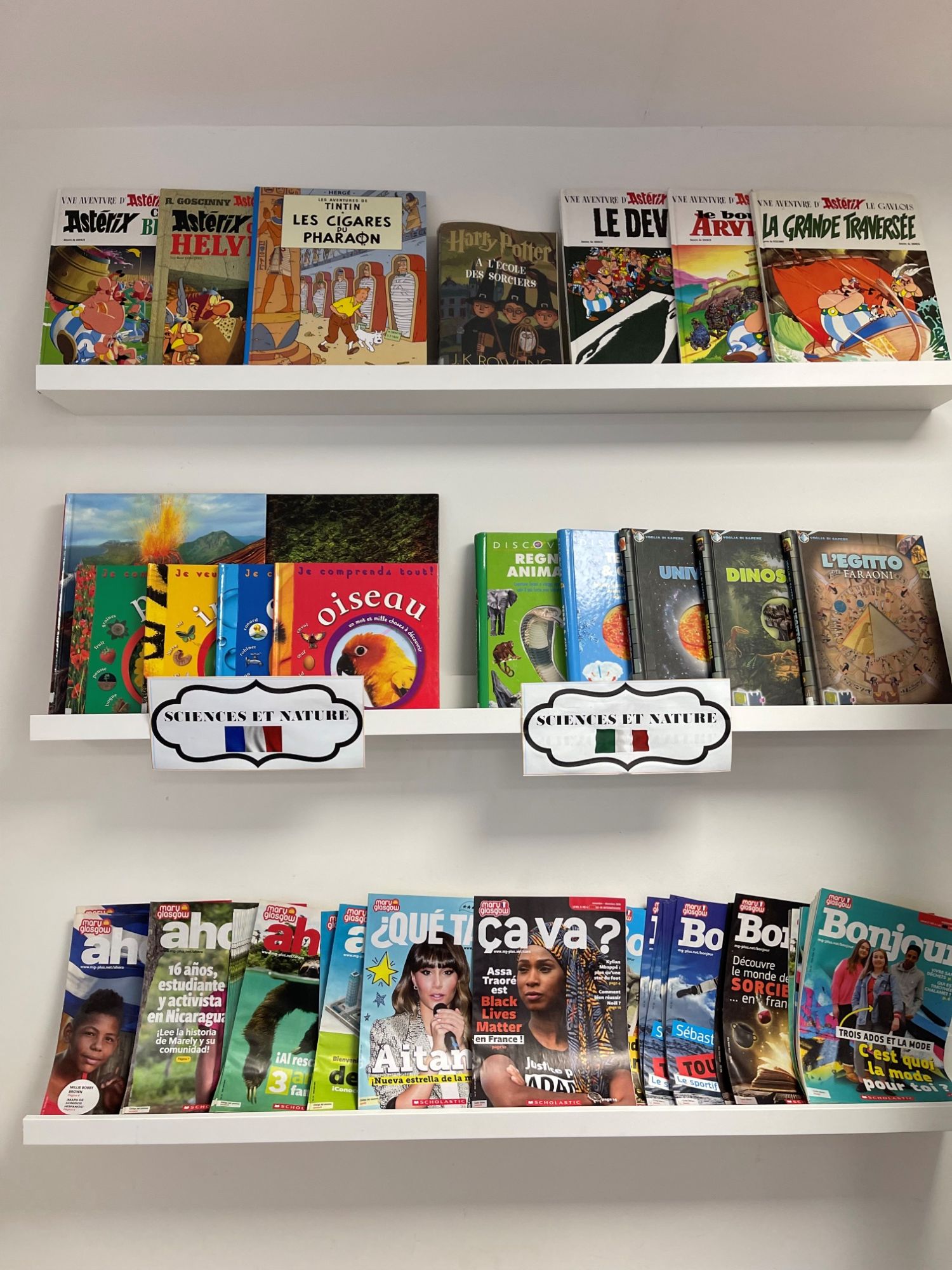 Contact
Miss Gonin is Head of MFL, you can contact her through this email with the subject line marked "FAO: Miss Gonin Head of MFL".